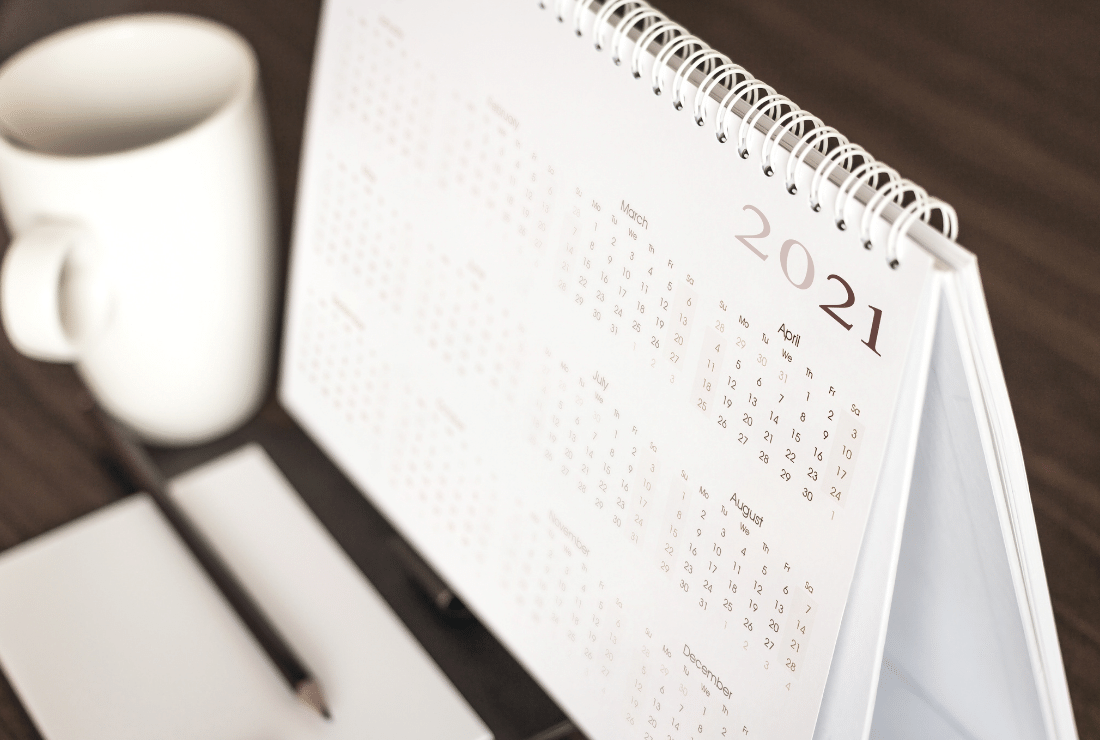 Every year there are key dates in the logistics calendar to watch out for if you frequently import and export goods across the world. These dates can impact lead times and cause delays to your shipments. If you plan ahead accordingly, you can avoid any issues or delays with your supply chain and ensure your goods are where they need to be at the right time.
Below, we have put together some of the most important dates in 2021 that need forward planning to ensure efficiency in your supply chain. We're proud to help companies in a range of industries with their logistics, if you'd like to find out more about how we can help you, get in touch with our team today.
12th February – 26th February 2021 – Chinese New Year
Chinese New Year 2021 is the year of the Ox and although the festival starts on the 12th February, preparations start from the 4th of the month. Also, whilst the last day of the festival is technically the 26th, only the first seven days are a public holiday.
This holiday can cause major disruption if you import and export out of China, as a lot of the factories shut down during this period.
Take a look at our helpful guide for more information on how best to plan for Chinese New Year.
14th February 2021 – Valentine's Day
Valentine's Day is a busy day for retail, with lots of gifts, flowers and chocolates shipping across the world for loved ones. 2021 looks set to be an even busier year as lockdowns around the world mean consumers are more likely to be purchasing gifts instead of going out to make the day special for their significant other.
The increased demand at this time means you need to be well prepared to ensure you have stock ready and waiting to be delivered in time to consumers.
28th March 2021 – British Summer Time starts
Not many other countries clocks change throughout the year anymore, so sometimes this can cause confusion when it comes to shipping goods across the world.
Whilst this doesn't tend to cause any major issues, just keep this in mind when scheduling times of deliveries in different countries, as their time zone most likely would have stayed the same.
4th April 2021 – Easter
The demand for goods at this time and in the run up to Easter increases vastly, which makes it an extremely busy time, especially for chocolate items like Easter eggs. You want to make sure that you're well prepared for the uplift in freight forwarding at this time, so that you don't face any unwanted delays and subsequent issues with your supply chain.
31st October 2021 – British Summer Time ends
You can face the same issues here as when the clocks changed in March, so just be aware that other countries' time zones have stayed the same when scheduling deliveries and shipments.
26th – 29th November 2021 – Black Friday and Cyber Monday
Black Friday and Cyber Monday have become increasingly popular all over the world and because of this, they are no longer limited to just their respective dates. You can now find sales and discounts across the whole weekend and even in the weeks leading up to them.
The increased demand during this time is absolutely huge, so planning ahead is essential to ensure you have goods in the right place at the right time. Take a look at our logistics guide for Black Friday to ensure you're prepared for this busy holiday.
25th December 2021 – Christmas
The busiest time of year for logistics, Christmas is a holiday that needs lots of forward planning to ensure efficiency.
If you stock a product that is popular at this time of year, make sure you have got a plan in place months ahead of time so that you can have the right stock on the shelves. This guide tells you all you need to know about being logistically prepared for Christmas.
UK Bank Holidays in 2021
Below is the list of Bank Holiday dates in the UK for 2021. Whilst these are usually one off dates, they can cause slight disruptions to your shipping, and if you have tight deadlines this can be problematic, so remember to keep these dates in mind.
1st January – New Year's Day
2nd April – Good Friday
5th April – Easter Monday
3rd May – Early May bank holiday
31st May – Spring bank holiday
30th August – Summer bank holiday
27th December – Christmas Day
28th December – Boxing Day
Other impacts on logistics in 2021
Brexit
Whilst a Brexit deal is now in place, there is still a lot of uncertainty and grey areas, which may cause disruptions and delays to shipments. Make sure you take this into consideration when planning any shipments.
Get in touch with our team if you'd like any help with your logistics and understanding the new rules.
Coronavirus
The coronavirus pandemic had a huge impact on the whole world in 2020. With most countries still fighting against this virus, this may impact shipments with delays due to less staff working. Again, just keep this in mind when planning your logistics for 2021.
Be prepared for 2021
Ensure you're on top of your freight and logistics in 2021 by working with Seaspace International. We have over 25 years of experience in the freight forwarding industry, are up to date with all of the latest rules and regulations and have key contacts across the world for fast and efficient shipping.
Give our team a call on 01293 554620 to discuss your needs and how we can help.