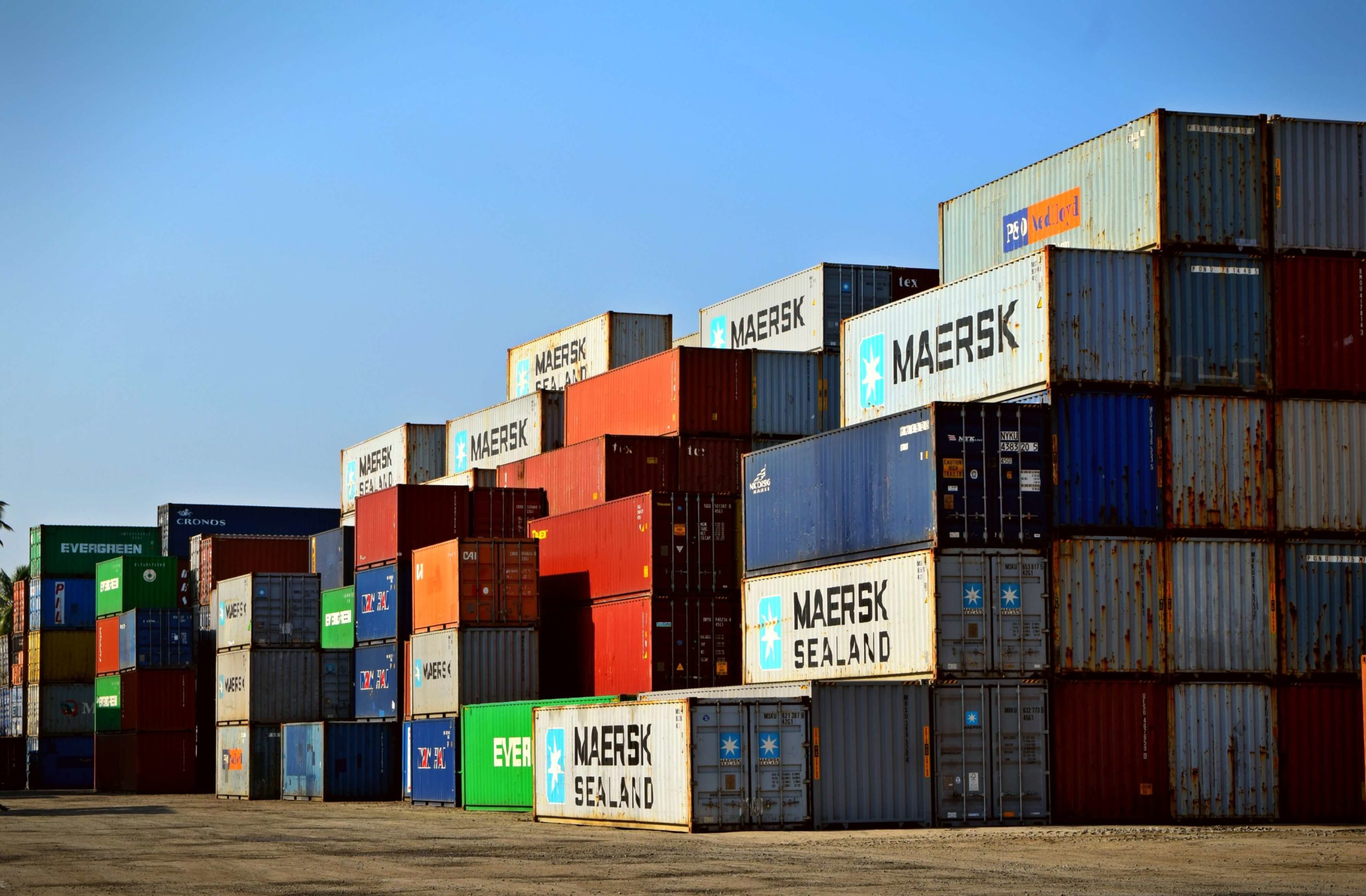 Logistics management is a crucial component of supply chain management which facilitates the efficient and effective transportation and storage of goods (raw materials or finished products) across the world. You might have heard the terms 'reverse logistics', or 'third party logistics', but what do those terms mean? How do the different types of logistics differ?
We've put together this helpful guide which includes all you need to know about logistics services, and the different types of logistics management. Got a question or need help with your logistics? Get in touch with our team on 01293 554620 today and we'd be happy to help you.
Types of logistics provider
There are five main types of logistics provider:
1PL – First Party Logistics Providers
First party logistics refers to businesses or individuals that handle their logistics operations internally. Rather than outsource the service to a third party, first party logistics providers own their transportation, and are responsible for the shipping (transport logistics) and storage of their given product.
A farm that uses its own vehicles to transport products directly to market would be an example of 1PL.
Whilst it might appear to be a highly efficient way of doing things, few companies rely on this model. The amount of labour and time involved, and the requirement for staff with specialist knowledge means that the majority of companies look to employ a third party logistics provider.
2PL – Second Party Logistics Providers
Second party logistics providers are responsible for the transportation aspect of logistics management. This will typically include the loading / unloading of goods as well as the collection of any required paperwork, eg. customs documents, invoices etc.
One of the main advantages of using a second party logistics provider is that there is no requirement for a company to own its own modes of transport. Airlines, shipping and haulage companies are all examples of second party logistics providers.
3PL – Third Party Logistics Providers
The one you'll no doubt have heard of, third party logistics services are probably the most common forms of logistics management. A third party logistics company may be responsible for all, or some aspects of distribution, warehousing and fulfilment services.
Freight forwarders and courier companies are examples of third party logistics providers.
4PL – Fourth Party Logistics Providers
Fourth party logistics providers (also known as Lead Logistics Providers, or LLPs) are the single point of contact for entire supply chains, and are responsible for optimising the supply chain as opposed to the day-to-day operations management carried out by 3PLs.
Fourth party logistics providers will oversee transport management, employing 3PLs and other transportation services in addition to overseeing warehouse activities and any other moving part of the supply chain.
Amazon is an example of a fourth party logistics provider.
5PL – Fifth Party Logistics Providers
Fifth party logistics providers work very closely with a company's in-house departments, and are responsible for understanding, planning and executing and managing logistics solutions in their entirety. 5PLs will also be in charge of managing a number of 3PLs and 4PLs on behalf of the client.
For example, British based Company A offers a huge range of products globally. Their chosen 5PL may employ a firm in Singapore (3PL) to take responsibility for their logistics in South East Asia, whilst at the same time engaging additional firms (4PLs) to manage the logistics of specific products.
5PL companies tend to be favoured by those in the e-commerce sector. They develop and implement entire bespoke networks for their clients, organising everything effectively to ensure efficiency and customer satisfaction.
Types of logistics management
Supply chain management
Supply chain management is one of the largest parts of logistics and involves the full door to door management, procurement, sourcing and distribution of goods to ensure they get from A to B in a timely and efficient manner.
This is done through collaboration with various channels across the logistics industry and needs forward planning to ensure goods are delivered on time, keeping customers happy.
Freight forwarding
Freight forwarding companies are dedicated to finding the most efficient, effective and affordable ways to get goods from one destination to another. The majority of these companies don't actually handle any of the freight, but instead deal with all the companies that do and have close relationships with ports across the globe, as well as expert knowledge of documentation and rates.
Warehousing and distribution
This involves directly storing the goods correctly and securely at dedicated warehouses and then distributing them to their correct locations across the world using the right form of freight. Depending on where the goods need to go, this can be air, sea or land freight.
Typically, goods will be tracked so the customer and the sender are able to accurately find out where the goods are, and estimate timelines for delivery. All goods will need to be packaged correctly and come with the right documentation to ensure swift transportation.
Production logistics
Production logistics refers to the management of different supplies, parts and stages of a product coming together in one place to be assembled, ready to be distributed as a finished product.
This involves a lot of coordination and organisation to ensure that all the goods arrive within the same timeframe, to avoid delays further down the line.
Inbound logistics
Picture the supply / demand equation – inbound logistics refers to the management of the 'supply' aspect of that chain. Inbound logistics encompasses the processes of ordering, receiving, storage and transport of raw materials and other incoming goods.
Outbound logistics
Outbound logistics therefore refers to the 'demand' aspect of the supply / demand equation. All processes involved in the outbound logistics flow including the packing, shipping, delivery and subsequent customer service fall within the umbrella of outbound logistics.
Reverse logistics
Reverse logistics companies are companies that are dedicated to dealing with the returns of unwanted or unused products from customers back to the manufacturer or business itself.
This is a fairly new form of logistics management, but is becoming increasingly popular to deal with the growing demand of online shopping and returns.
How Seaspace can help
Seaspace International is a 3PL and can help with all aspects of your supply chain to ensure efficient shipping of goods across the world. As well as this we offer a range of helpful services that will save you time and money by outsourcing to us:
Warehousing
Freight forwarding
If you'd like more information about how we can help your business with its supply chain, freight forwarding or storage of goods, get in touch with our team today. We'd be happy to provide you with a free quote and to help understand how we can add value to your business.