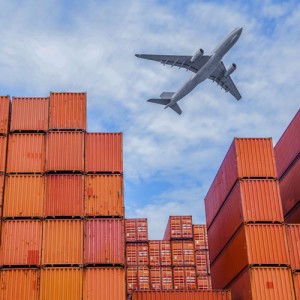 When speed is of the essence and you have a tight deadline to meet, Seaspace International offer effective and efficient air freight services that are sure to suit your needs. With expert knowledge of the best routes, airlines and local provisions, we're able to provide our clients with quick, professional results at highly competitive rates.
Our air freight services incorporate everything from scheduled consolidations and single consignments to courier networks and even the transportation of hazardous cargo; no job is too big or too small for our team of experts.
Below is an outline of our key air freight services on offer; if you have any questions or additional requirements that you'd like to discuss with our team, give us a call on 01293 554620 or email info@seaspace-int.com
Imports and exports
We have years of experience at importing and exporting a huge range of shipments across the world by air. Our unrivalled import and export offerings offer integrated solutions that not only take into consideration your budget but also your timeline; we'll work hard to get the best package together just for you.
Consolidations
If you have multiple smaller shipments that need to be delivered by air at the same time, our consolidation services can save you time and money. We'll make sure your cargo gets from A to B in good time and, most importantly, together. You're guaranteed a smooth and speedy service with us.
Direct IATA shipments
As an established freight forwarder with great experience in the industry, we're proud to offer direct IATA shipments. We work closely with reputable, reliable airline providers to ensure swift, direct shipment in line with IATA regulations.
Out-of-gauge freighter loads
If your freight exceeds the standard dimensions of a freight container, don't worry; Seaspace International can help with specialist out-of-gauge services. We have great experience at moving such cargo across the UK, Europe and beyond and can offer tailor made solutions for larger shipments.
Import customs clearance
Find customs clearance a headache? If you're confused, let Seaspace International paint a clearer picture with our import customs clearance services. Our team know what they're doing when it comes to dealing with Customs and will ensure all boxes are ticked for your air freight import.
NES export declarations
We work closely with the National Export System (NES) to declare any shipments outside of the EU; by working with Seaspace International, this is another concern off your plate. Our experts are skilled at using the computer-based system to ensure a smooth export by air, saving you time and stress.
Import licencing applications
If your goods require an import licence to meet its destination, we can help with getting an application submitted to make the process that bit quicker. No matter what you're shipping and where in the world you're shipping to, not having a completed application when forwarding most cargo can cause a serious delay and even Customs fines. Seaspace International can act on your behalf to get things moving and settled a lot faster.
Hazardous cargo shipments
If your freight is deemed hazardous, don't fret as Seaspace International have the capacity to help ship high-risk cargo by air. From advising on suitable packaging and labelling to managing the shipment itself, our highly experienced team are on hand to help.
Express courier shipments
When your freight absolutely had to be there (preferably last week), and time just isn't on your side, our express courier shipments will undoubtedly put your mind at ease. It's not unusual for our customers to approach the Seaspace team with a tight deadline; our experts thrive under pressure and will work with both you and relevant airlines to ensure a truly express service.