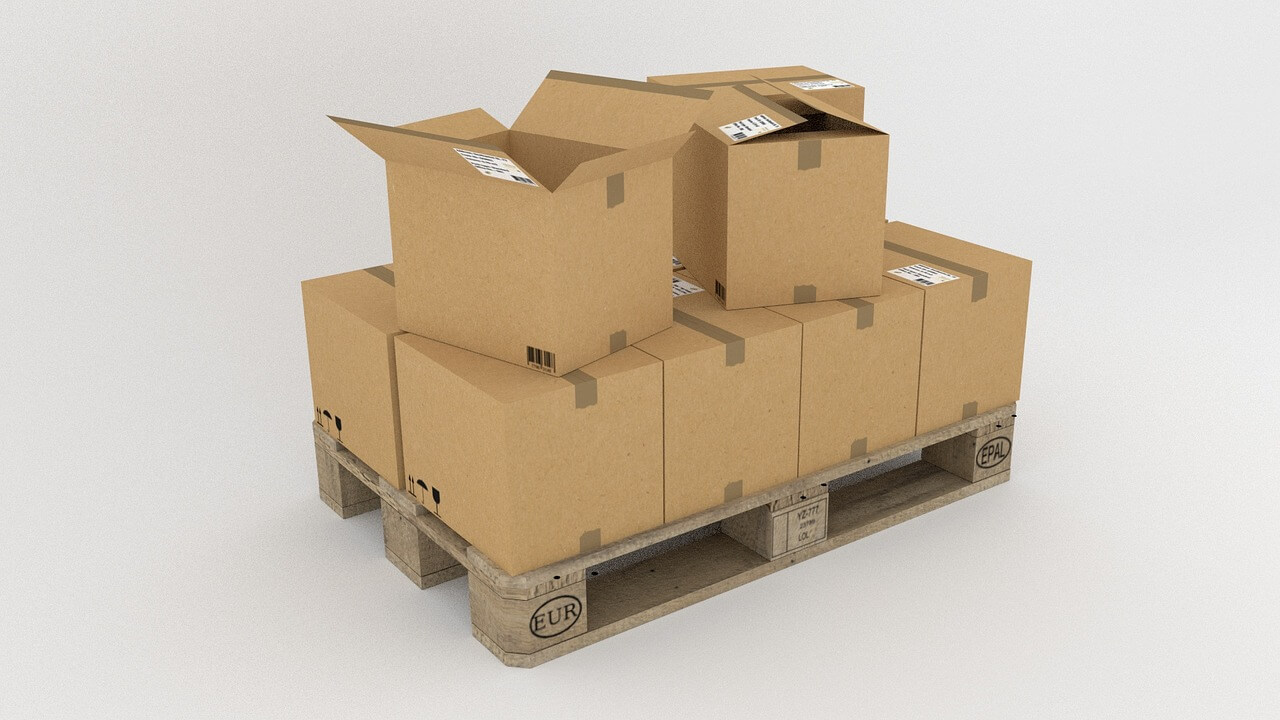 If your goods aren't prepared properly before shipping, then you can run the risk of your goods not making it to their destination, or arriving damaged. Both of these situations can be costly to your business and lead to delays and irate customers.
Using our extensive knowledge and expertise, we have put together a comprehensive guide detailing best practices when it comes to packaging, labelling and getting documentation together ready for export.
How to package your goods
This may seem like a simple task, but it is important that your goods are packaged right, or they may not be accepted for shipment.
Boxes
In order to avoid damage and delays, there are several decisions you can make about the boxes you use and the way you package your goods. These choices can ensure they get to their destination safely and in excellent condition:
Choose a strong, good quality box that has no damage
Ensure there is around 2.5 cm space between your goods and the box itself
Fill all void and empty space with padding such as bubble wrap or packaging paper
If you have several items in one box, wrap them all individually and use dividers if necessary
Use a strong tape that is 5cm or more thick and secure the box across the middle and down the edges
Pallets
If you're sending a large shipment that needs to be sent on pallets, there are a few top tips to ensuring it gets there safely and securely:
Stack the boxes in columns, as this maximises strength
Make sure pallets do not overhang as this can increase the risk of damage
Once fully stacked, ensure that the top is level so that it is strong and stackable
Keep the boxes in place by wrapping them, including the pallet, or strapping them to the pallet
Irregular items
If you have odd shaped items, sharp protruding items or those that are extremely heavy or large, you may need to think about giving extra attention to packaging in order to get your shipment over safely.
If you need advice or think your shipment may need special handling, speak to our expert team who would be happy to help you.
How to label your goods
Labels
Labelling your goods is one of the most important stages of exporting as it lets people know exactly where your goods are going and where they've come from.
Your labels should include:
Shipper's mark
Country of origin
Weight marking (in pounds and kilograms)
Number of packages and their sizes (in inches and centimeters)
Handling marks
Cautionary markings, such as 'fragile' or 'this way up'
Port of entry
Labels for hazardous materials
Depending on where you are shipping, there are various regulations around the world that may require certain markings or information on your labels to identify your goods.
If you are unsure about the regulations, give our team a call on 01293 554620 and we will be able to help you understand what is needed.
Attaching to packages
Once you have sorted out all of the information you need to put on your packages, you also need to ensure that you put the label clearly and correctly on the boxes.
This means, removing any old labels so that there is no risk of confusion and attaching the new label to the top of the box, or the top box on a pallet of goods. The new label needs to be fully flat, have no damage to the barcode and shouldn't be bent over the edge of the box.
You should apply your labels after any taping or wrapping, to ensure they are fully visible and can be read easily. Do not wrap anything over your labels, even if you think this is protecting them and you can still see them through any plastic wrapping, as barcode scanners may not be able to read these.
How to document your goods
The documentation that you need for shipping depends on how you are shipping your goods, what you are shipping and where you are shipping them to.
Below, we have listed some of the most common documents you may need to send your goods overseas:
Airway Bill (air freight only
Bill of Lading (sea freight only)
Commercial Invoice
Packing List
Insurance Certificate
Understand more about what these documents mean and why they are required here.
There are a range of other documents that might be needed for exporting your goods around the world. If you are unsure about what is needed, our team will be able to advise you.
We even have an extensive range of documentation services that we can help you with, to take the stress off your shoulders and ensure your goods get to their destination safely and in perfect condition.
Export your goods
If you need help or advice with getting your goods from A to B, we can help. Seaspace International have been experts in the logistics industry for over 30 years and we have a wealth of knowledge, international accreditations and experience in exporting a wide range of goods around the world.
Give our team a call on 01293 554620 and we would be happy to help you with your exporting.