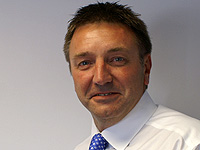 With just days to go until Alec and Steve take on the infamous Mongol Rally, Gordon Humphrey, Managing Director of Seaspace, reflects on why the company have chosen to support this event and what fundraising means to them…
Why did Seaspace choose to sponsor Alec and Steve's Mongol Rally adventure?
Seaspace get lots of appeals for sponsorship and charity donations throughout the year. We do sponsor a local cricket team and a youth football team and we have a local charity that we support annually. You can't, however, respond to all the appeals but this one stood out from the crowd. It combined two fundraising efforts. Firstly to raise money for a very worthwhile cause, the mental health charity MIND and secondly to partly fund the adventure. The Mongol Rally seemed to epitomise the ethos of Seaspace International, taking something ostensively ordinary and, with a few twists, making it more adventurous and fun. It really fitted with one of the tag lines on our new web-site, "Same journey, different experience". When my colleagues and I looked at what was involved in meeting the challenge it simply appealed to our sense of fun.
How did you meet the guys and find out about their challenge?
We simply got a letter in the post from Alec and Steve, telling us a little about the challenge and their hopes of taking part. Their brief illustrated appeal caught our eye, so we investigated the Rally and then got a little more information from the guys – and we were sold! We didn't take too much persuasion. The appeal was run through Kickstarter, an online funding platform, so once we'd made our pledge we had to wait a few weeks to see if the overall funding target was met and we were thrilled once it was. Since then, Alec and Steve have kept us up to date with their trials and tribulations in getting various visas authorised as well as the progress on adapting their little yellow Nissan Micra to try and withstand the rigours of the rally.
Why is fundraising so important to Seaspace?
I think everyone, individuals and corporate bodies, have a responsibility to the wider community. It's about giving something back and not simply taking. I know from personal experience, in setting up and running a youth football club, how vital sponsorship and donations are to charities and individual quests. Again, Alec and Steve's Mongol Rally adventure hits both spots. It would however, be dis-ingenuous not to also say that this was a great opportunity for the Seaspace International name to be seen right across Europe and into deepest Mongolia – albeit on a bright yellow Micra decorated like a pirate ship!
Rumour has it you're a bit of an adrenaline junkie yourself….can you tell us about one of your most recent challenges?
A few years ago a friend and I took part in a bike ride for charity in Brazil. Starting inland we cycled hundreds of kilometres through forests, over mountains and across plains to reach our destination, Rio De Janeiro. The first three days were almost entirely up-hill and in driving rain so it was difficult to keep smiling, but once we hit level ground and the weather dried up it was a great trip and a fabulous way to see and experience a country and meet the locals. I shall never forget the children looking at us curiously, but waving and shouting "Olá"  enthusiastically as we rode through their villages and crowding round to admire our bikes whenever we stopped. They probably just thought we were mad and wondering why we didn't take the bus instead!
Have you got any last-minute words of wisdom for the guys before they head off?
From what I've seen and heard I think the guys have got most things covered. They seem very organised. The one thing you can't really plan for is over-enthusiastic bureaucracy and officialdom at some of the more remote borders they'll be crossing. If faced with this I would simply say – smile. It goes a long way and opens many doors.  Other than that, good luck!