The countdown is officially on – with just 3 days until Alec and Steve set off on their epic 10,000 mile journey, we thought you might like to see the route they're planning on taking…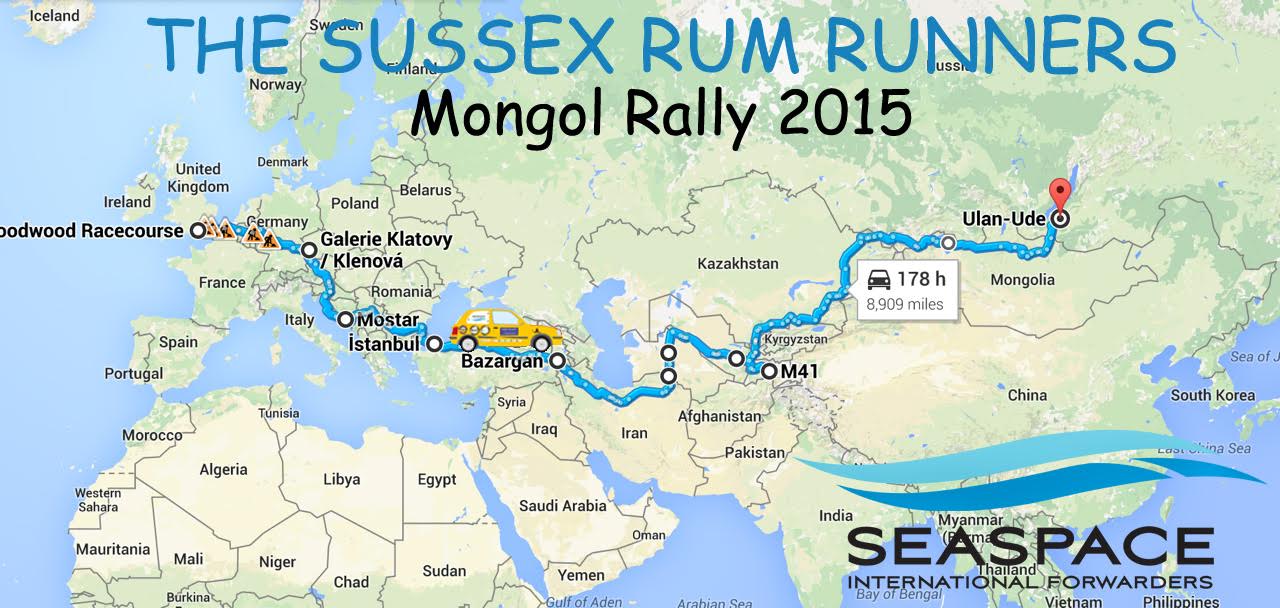 Starting off at Goodwood Racecourse on Sunday 19th July, the guys will cross Europe before reaching the Asian border and crossing Iran, Kyrgzystan and more before finally reaching their destination of Ulan-Ude. We'll keep you updated with how Alec and Steve are doing throughout their adventure but for now, I'm sure you'll join Seaspace in wishing them the best of luck!
Don't forget to sponsor them on their JustGiving page!