The Sussex Rum Runners are readying themselves up for the rally this month, and whilst their packing they're things and sorting out those last few visa's, we've asked them to bunch together their 10 top tips for the Mongol Rally. Take a look at these:
Trust your co-pilot
This is probably one of the most important points, seeing as you're going to have to spend every waking moment with this person! Alec is a paramedic with London's emergency services, and has spent years perfecting the art of saving lives and navigating slow vehicles around unknown areas, and Steve can play some killer riffs on the guitar… Sorted.
Choose a reliable car
Making sure you have the perfect vehicle is essential to any rally. This is why we feel our 17 year old 1275cc Nissan Micra is more than enough to cope with our needs. *We hope*
Decorate the car accordingly
Driving in serious parts of the world requires some very serious-looking transport, as you can see: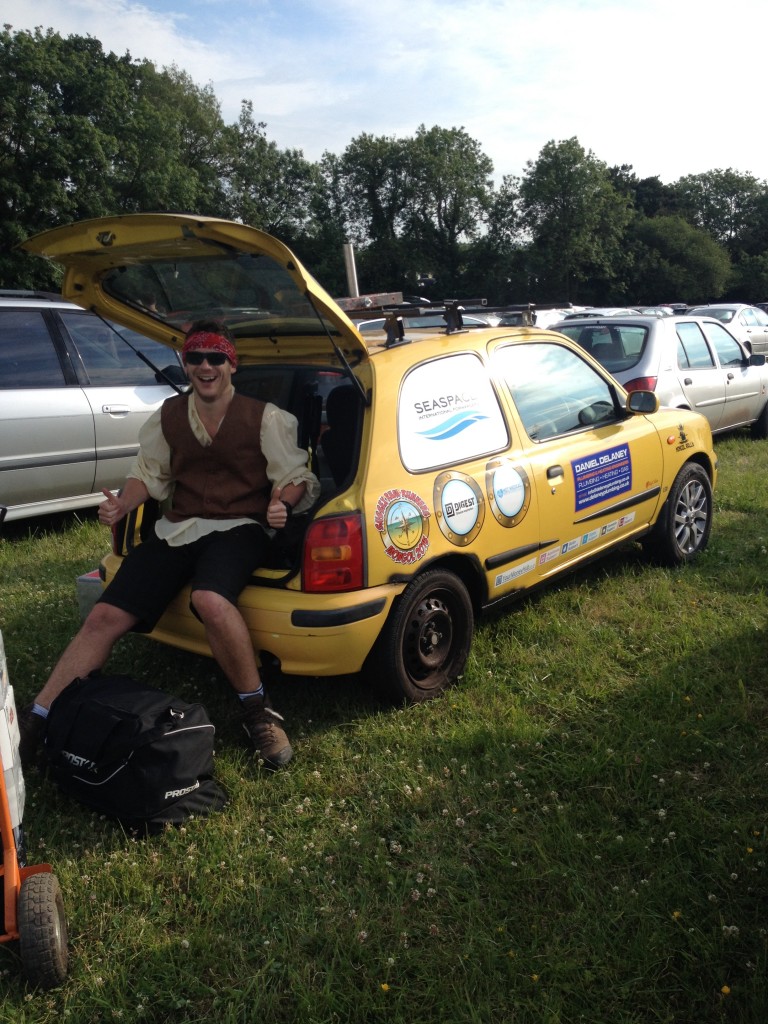 Acquire some mechanical knowledge
Don't do something crazy like rely on YouTube videos and Haynes Manuals. If your car breaks down in the middle of the journey, the suspension goes or engine blows, you've got to remember no one is allowed to help! At the very least learn how to change a tyre.
Plan carefully
Make sure you get everything done early as things can take longer than you expect- i.e. visas for countries such as Iran or Kyrgyzstan.
Choose a safe route
Try and stay away from potentially unsafe areas such as Iran or Kyrgyzstan.
Don't' spend too long driving
When hoping to drive 10,000 miles in under a month, an average of 300+ miles a day should leave plenty of time to explore new places and cultures. The Mongol Rally for many people is a once-in-a-lifetime thing! You need to get out there and see the culture and the people you're driving past.
Be prepared
Take precautions for every eventuality, because well from what we've heard… the strangest things will happen. Do not, under any circumstances, throw some stuff in the back of a Micra and hope for the best.
Work as a team
Do sensible team-bonding exercises beforehand such as Glastonbury Festival, or climbing Wales' highest peak via the notoriously dangerous Crib Goch ridge. You know, the chill stuff.
Never give up
Quiz time; if you lose your GoPro camera on a trip to Dublin solely to get visas for Iran, do you just accept it… or do you annoy every airport and city transport worker in Ireland until you get it back? If you chose the second answer, you're ready for the rally. That's the kind of stubbornness that The Sussex Rum Runners bring to the table.
The guys will be setting off on the 19th July 2015
The Sussex Rum Runners will be starting the first of their 10,000 miles off on Sunday 19th from Goodwood Racecourse. After that, Alec and Steve will update us all regularly with snaps and events from along the journey. Keep checking back to our Facebook page to catch the news!