Discover the difference between the types of logistics providers and how each provider can help your business.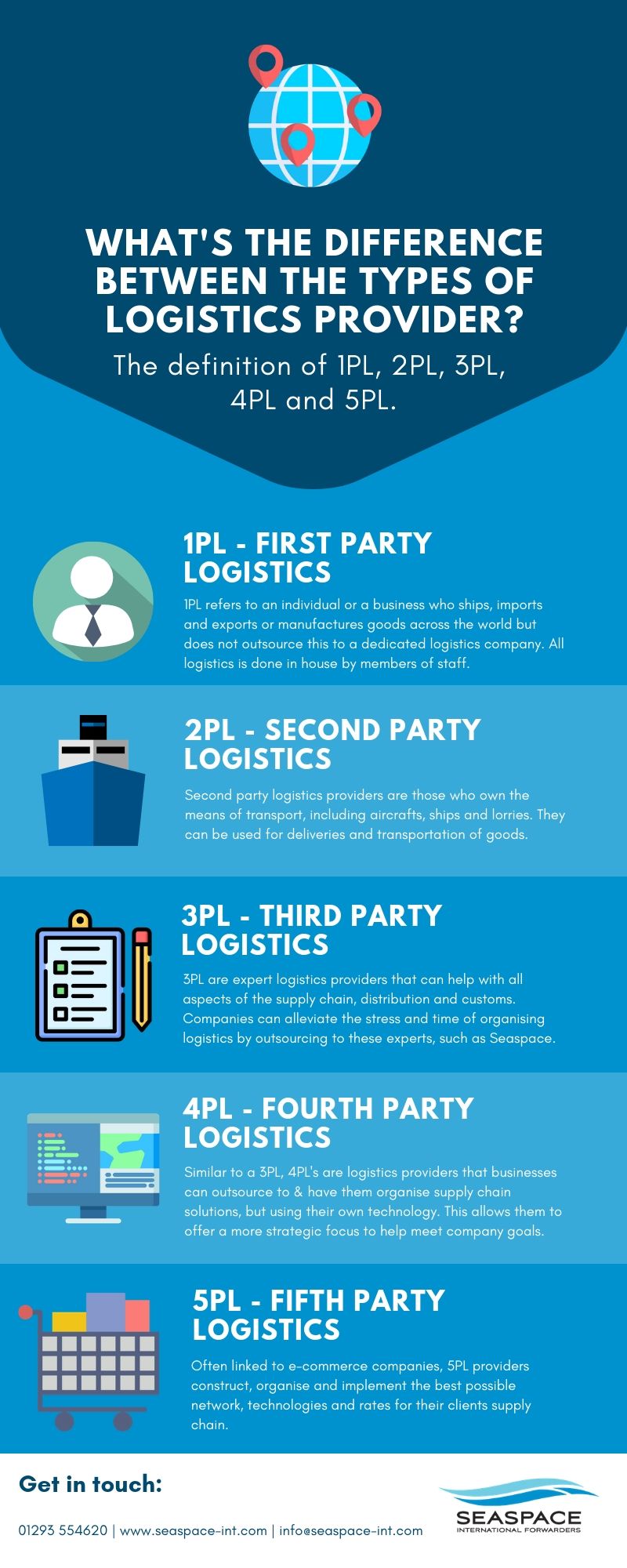 What's the difference between the types of logistics provider?
The definition of 1PL, 2PL, 3PL, 4PL and 5PL.
1PL – FIRST PARTY LOGISTICS
1PL refers to an individual or a business who ships, imports and exports or manufactures goods across the world but does not outsource this to a dedicated logistics company. All logistics is done in house by members of staff.
2PL – SECOND PARTY LOGISTICS
Second party logistics providers are those who own the means of transport, including aircrafts, ships and lorries. They can be used for deliveries and transportation of goods.
3PL – THIRD PARTY LOGISTICS
3PL are expert logistics providers that can help with all aspects of the supply chain, distribution and customs. Companies can alleviate the stress and time of organising logistics by outsourcing to these experts, such as Seaspace.
4PL – FOURTH PARTY LOGISTICS
Similar to a 3PL, 4PL's are logistics providers that businesses can outsource to & have them organise supply chain solutions, but using their own technology. This allows them to offer a more strategic focus to help meet company goals.
5PL – FIFTH PARTY LOGISTICS
Often linked to e-commerce companies, 5PL providers construct, organise and implement the best possible network, technologies and rates for their clients supply chain.
Get in touch:
01293 554620 | info@seaspace-int.com