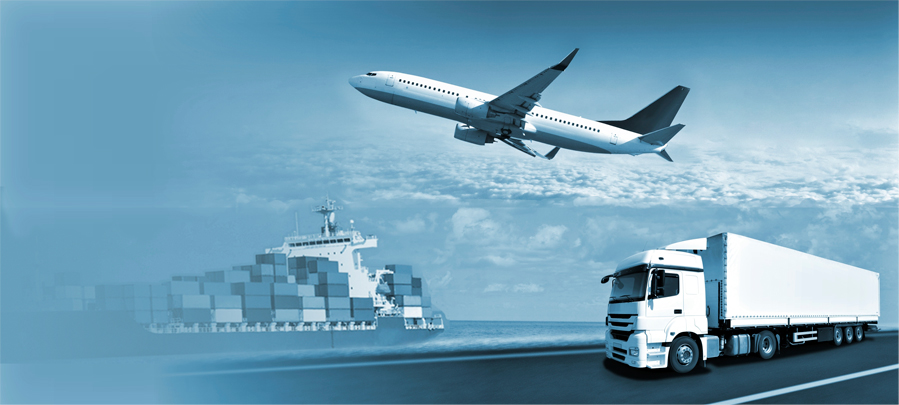 When it comes to freight shipping, whether it's for private or commercial purposes, you'll first need to decide upon the most appropriate form of freight transportation for your requirements. Typically this will be decided by factors including the size, weight and type of cargo needing to be transported, as well as the cost limitations and the urgency of the shipment. The most common types of freight transportation include sea freight (ocean freight), air freight and land freight. Each of these different types of freight come with their own unique set of pros and cons ultimately dictating which form of freight best suits your requirements.
As freight forwarding specialists with more than 25 years of industry experience Seaspace International are perfectly placed to assist with your freight transportation requirements. If you would like more information regarding any of the freight forwarding services outlined in this guide, or would like a free, no obligation quote for your preferred form of shipping call us today on 01293 554620, or email us at info@seaspace-int.com.
Freight transport types
Sea Freight (Ocean freight)
Sea freight (ocean freight) is the transportation of goods across the ocean via cargo / container ships. As one of the most cost effective types of freight shipping, sea freight accounts for an estimated 90% of all transported goods, 70% of which are shipped as containerised cargo. Specialist vessels are capable of carrying high volume, heavy cargo including bulk commodities such as grains, animal feed, fertilisers, salts and lumber as well as out of gauge equipment and products requiring specific facilities.
Pros of transporting cargo via sea freight:
The most cost effective form of freight shipping, typically calculated on a price per container basis
Possible to ship large volumes of cargo including large and heavy goods
A greener form of freight shipping, sea freight leaves a relatively small carbon footprint in comparison to air freight
Highly reliable, goods typically arrive with a 99.99% success rate
Cons of transporting cargo via sea freight:
Relatively slow transit times, often up to 10x slower than that of air freight
Risk of container ships experiencing delays in port or unable to load/unload cargo
Air Freight
Air freight utilises both passenger and cargo aircraft in order to quickly transport shipments around the world. A highly time efficient form of freight shipping ideal for those with tight deadlines to meet, goods destined for fast paced commodity markets are typically transported by air.
Pros of transporting cargo via air freight:
Fastest form of freight forwarding, air cargo arriving, door to door, from Asia to the UK can often take as little as 3 days
Reliable real time departure and arrival information
Wide range of global origins and destinations
Greater security for your goods
Highly reliable, goods typically arrive with a 99.99% success rate
Cons of transporting cargo via air freight:
Considerably more expensive form of freight shipping, typically calculated on actual (gross) weight or volumetric (dimensional) weight
Limited capacity and not always able to ship large or heavy cargo
Incapable of transporting certain cargo including many hazardous substances
Considerable carbon footprint, airplanes emit 500 grams of CO2 per metric ton of freight per km of transportation
Land Freight
Pros of transporting cargo via road freight:
Highly cost effective and economical especially over short distances
Efficient, sometimes a single customs document allows the seamless movement of goods through numerous countries and continents – although Brexit has rather spoilt this for the UK and Europe
Allows for a complete door-to-door service
Cons of transporting cargo via road freight:
Limited capacity dictated by size of vehicle
Transport times can be adversely affected by uncontrollable circumstances including traffic and inclement weather
Rail freight describes the transportation of bulk materials, intermodal containers, general freight or specialised freight in purpose-designed cars delivered by railway, often traversing multiple continents via long distance railway routes such as the Yiwu (China) – London (UK) railway line.
Pros of transporting cargo via rail freight:
The most efficient form of road freight, rail freight trains are capable of transporting the equivalent of 400 trucks worth of cargo
Environmentally friendly, each tonne of freight transported by rail reduces carbon emissions by 76 per cent compared to road freight
Cost effective when transporting freight across long distances
Reliable transit times and schedules, trains aren't hindered by traffic or weather
Cons of transporting cargo via rail freight:
Not economically viable across shorter distances
Abnormal or hazardous cargoes cannot be moved in normal rail wagons, requiring specialist equipment
Get in touch
Seaspace International Forwarders are global freight forwarding specialists. We transport a huge range of products by land, sea and air freight for a wide range of industries and provide full door-to-door supply chain solutions with freight services including customs clearance, warehouse storage, distribution and consultancy.
If you have a question regarding any of the topics discussed in this blog, or would like to speak about your business shipping requirement, call us today on 01293 554620.
FAQ's
What is freight?
Freight is defined as the movement of goods, typically transported in bulk by truck, train, ship, or aircraft.
What are the types of freight?
The most common forms of freight include:
Air freight – goods transported via commercial or cargo aircraft
Sea freight (also known as ocean freight) – goods transported via cargo ships
FCL – Full Container Load or LCL – Less than Container Load (Sea Freight)
Rail freight – good transported via railway
Less than truckload freight (LTL) – cargo space is shared with other transporters
Full truckload freight ((FTL) – entire cargo space utilised by single transporter / shipper