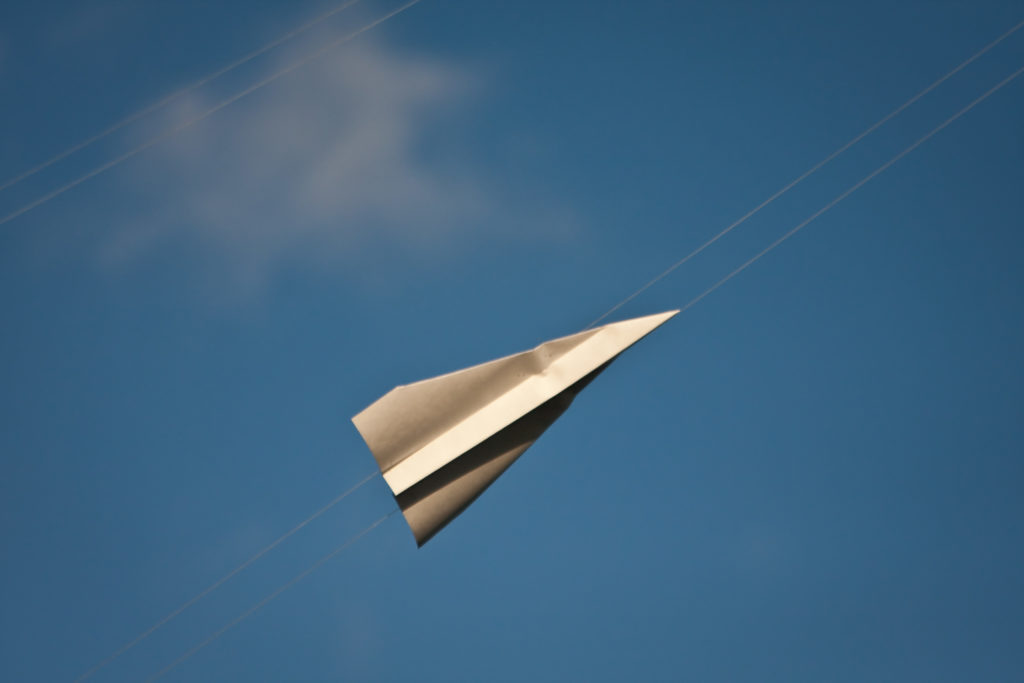 The freight forwarding market is a saturated one – with many companies out there offering to take your cargo from A to B, it can be a minefield even if you're not new to working with the industry.
Seaspace International know there's a lot more than meets the eye to a great, professional freight forwarder; so it's no surprise we're the first choice within the publishing and printing industries when it comes to moving printed products around the globe. With years of experience at working with the creative and media industries, we pride ourselves on being the go-to expert for some of the world's biggest publishing and printing houses; a fact that we put down to knowing exactly what it takes to be a great logistics team. Here are our thoughts on what it takes to be a great publishing and printing freight expert and why you should work with us on your next venture.
Communication is key
Seaspace International know that the decision of which freight forwarding company you work with is an important one; ultimately, we're the people that you trust to get your printed and published goods into the hands of those you want to see your products. We know that the relationship between you and your freight specialist is highly important and so we work hard to ensure all channels of communication are left open with direct contacts and regular updates to keep you in the loop with your project.
If you're working with us for the first time, we'll use our high-spec quote calculator to work out the best rates and options for you and will always follow up an initial enquiry with a phone call to get to know you a bit better. Throughout your time working with Seaspace, we'll ensure you have direct contact with our highly experienced team so in the unlikely event of a problem or concern, you can just pick up the phone and chat to us straight away. We'll arrange meetings at your convenience so that you can put a face to a name. We like to keep things personal.
Proactive people
In order to achieve a completely bespoke logistic plan, you need a proactive team behind you. That's where we come in. With over 25 years' experience in the freight industry and dozens of high-profile publishing and printing houses on our client list, we know that being hands-on is the key to a successful venture.
We'll take the time to get to know you and your business needs. We'll always listen to your goals, take your budget into consideration and work toward getting you the best results with maximum impact in a timely fashion.  Our team work across multiple time zones and have great experience at providing first-class service to companies across the globe so if you think your freight needs are above and beyond, think again; Seaspace can deliver.
Our proactivity doesn't just stop with your project: we're always ahead of the game when it comes to our own business and keep abreast of industry news, changes, legislations and laws. It's important you can trust the expert you're working with and can rest assured that you're dealing with a team that, put simply, 'know their stuff'.
Flexible to your business
To be flexible is to be successful. At least, that's the mantra we like to adhere to at Seaspace International. The freight industry is a multi-cultural, multi-timezone one and we know that in order to achieve and deliver great results, we need to be flexible.
We know that not all freight forwarding projects are black and white, especially in the printing and publishing industries. Things can change at the last moment and often, we'll be dealing with multiple contacts all around the world. But this doesn't faze us: in fact, we rather thrive on the challenge.
Our flexibility even goes as far as making sure your storage and distribution solutions are just right for your particular needs: books, magazines, printed advertising…it all needs the right storage and safety and Seaspace achieve. Our warehousing and storage services are a key element to what we do and our team have great experience at multi-distribution storage; perfect if you want that book to be read globally. We'll work closely with you and our Warehouse team to make sure we're flexible to your requirements; it's just what we do.
Experience… with personality
So a freight company may have decades of experience but do they have personality? Are they approachable and understanding? At Seaspace, we're hugely proud of our team who collectively have well over 100 years' experience within the import/export industry and together we've worked on a huge range of projects, tasks and challenges that have helped place us top of the ranks when it comes to publishing and printing freight experts.
We're always keen to learn more about our business, and yours for that matter, and are passionate about what we do and the people we work with. By entrusting Seaspace International to your next printing and publishing job, you're guaranteed dedicated, top-notch service with a difference; we offer an altogether new experience when it comes to freight forwarding.
For more information on what we do and to get a free, no obligation quote, visit our publishing and printing page now or call Gordon on 01293 554620.