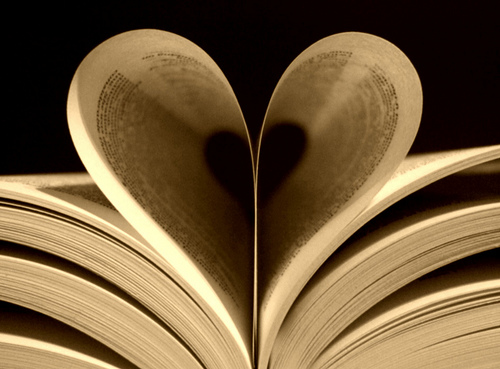 Here at Seaspace International, it's fair to say we're a bunch of bookworms. We all love a good read and given that we're specialists in the publishing and printing freight industry, it's a good job too!
In a recent blog, we discussed whether or not the printed book is becoming an extinct being (thankfully, the answer is no) and it got us thinking about why we love books so much. So, we asked our literary-loving team what their favourite read of all time is and why. Here's what we had to say:
Gordon – All the Light We Cannot See by Anthony Doerr
A surprising (to me) page turner, beautifully illustrating and interweaving the opposing lives of two young people, one French the other German, through the domestic trials and social forces of World War II. I wouldn't normally be drawn to such a novel but having been given it as a Christmas present I've barely been able to put it down.
Deb – Inferno by Dan Brown
It's hard to pick just one but I love anything by Dan Brown including Inferno. It's a great, exciting read.
Caroline – Midnight in the Garden of Good and Evil by John Berendt
It's based in the city of Savannah, Georgia around antique dealer, Jim Williams, who was accused of murder. Surrounding the story of the murder, are the stories of the lives of the (eccentric) citizens of Savannah. As well as being a real "page turner" of a book anyway, my real love for it is because Savannah is where my husband and I spent our honeymoon. The author describes the city so well, it's like being back there.
Keely – Gone With the Wind by Margaret Mitchell
I read it at least once a year and I never tire of it. It has so much more depth, humour and tragedy than the film and I wish more people would read it! It's also the platform to one of the greatest female characters ever to have been written…in my opinion!
Nick – Animal Farm by George Orwell
I'm not a huge reader myself but the one that really stick in my mind was Animal Farm that I had to read at school!
Toby – Easily Distracted by Steve Coogan
I've never been one for reading until recently – but I've always loved Steve Coogan and his comedy. I was given his autobiography for Christmas and it really is a 'laugh out loud' book. I found there was more to the 'funny man exterior' than meets the eye and it's a great mix of laugh out loud moments and emotional memoirs of his rise to and beyond fame.
Nicola – The One You Really Want by Jill Mansell
I don't often have enough time to read anymore (I wish!) but when I do, I like an easy reading romantic novel and this was the last one I read and I loved it!
Lesley – Charlotte's Web  by E.B. White
This is my all-time favourite book I loved it from the moment I started reading it, a truly heart-warming story beautifully written about love and friendship. The story will bring you tears, happiness and joy; I still cry now when I read it.
Gemma – The Thief Taker by C.S Quinn
From the first page, you are gripped and entangled in this clever thriller. It is a plot twisting, cannot-put-down book which is set in London in the 1600s during the plague. The period of time and historical content of this book made it even more interesting and gripping and it was nice to read something different from your modern day crime books. I thoroughly recommend this book.