Here at Seaspace International we pride ourselves in being a one stop shop for all things publishing and printing; from global publishing to multi-media markets. Our established team knows about the demanding disciplines of the industry and so use a personal approach by creating unique logistics plans just for you. We really get to know your business directly so that we know how best to serve your needs.
We find the history of printing and publishing somewhat fascinating given that we work closely with some of the world's biggest publishing and printing houses. It all started with cavemen printing stories across stone walls and if you fast forward a few thousand years, most of us now read from electronic books and tablets. Our handy info graphic highlights key milestones in the printing and publishing industries over the years that we think you'll find pretty eye-opening…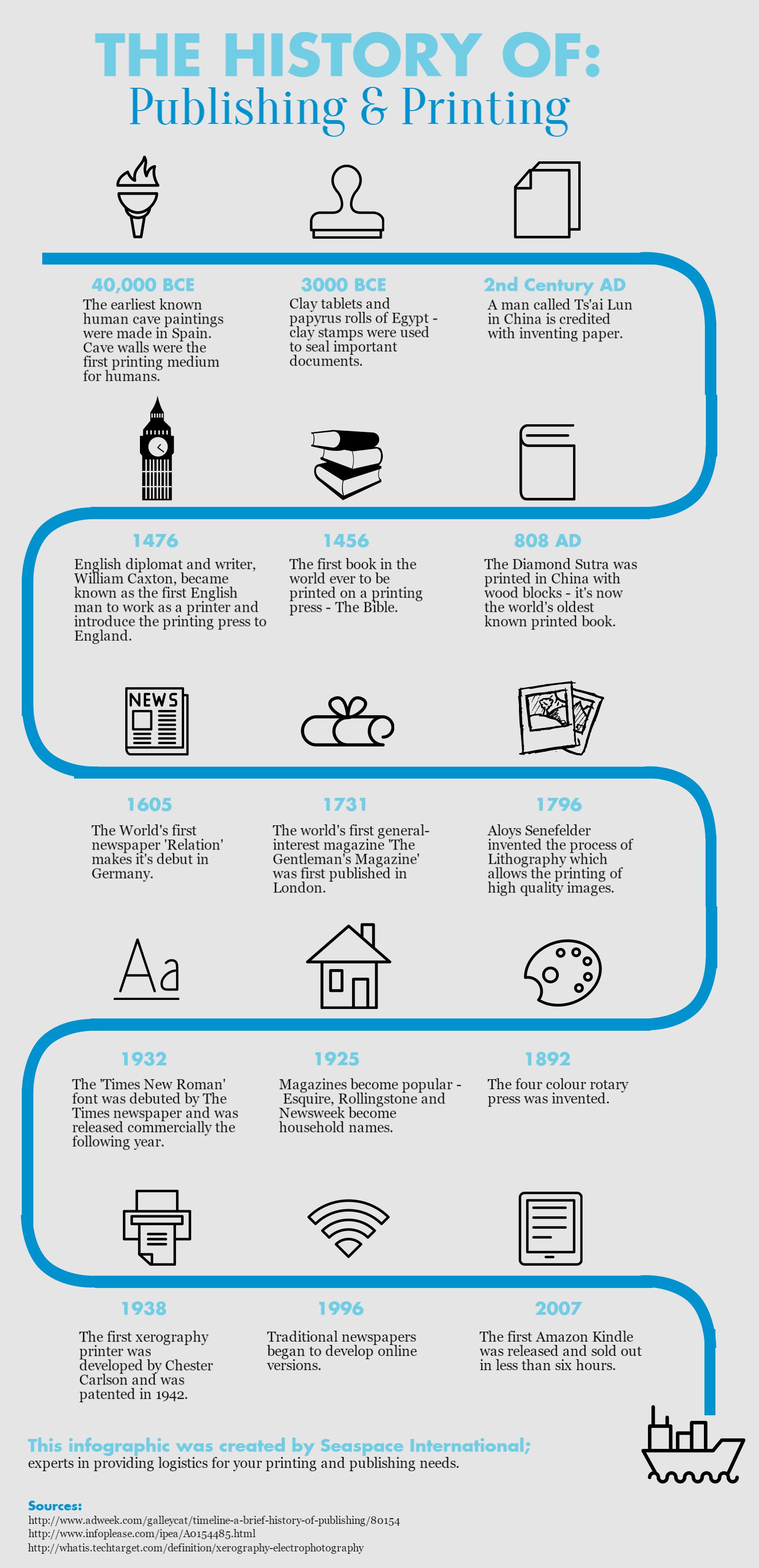 With the steep rise in e-book and tablet sales over the past few years, one would be forgiven for thinking that the printed book was fast becoming extinct. However, it would appear that print is fighting back and making a comeback – you can read more about this in our recent blog.
To find out more information about what we do and to get a bespoke quote for your next project, visit our publishing and printing page.
To share this inforgraphic on your website, copy and paste the code below:
Please include attribution to https://www.seaspace-int.com/ with this graphic.