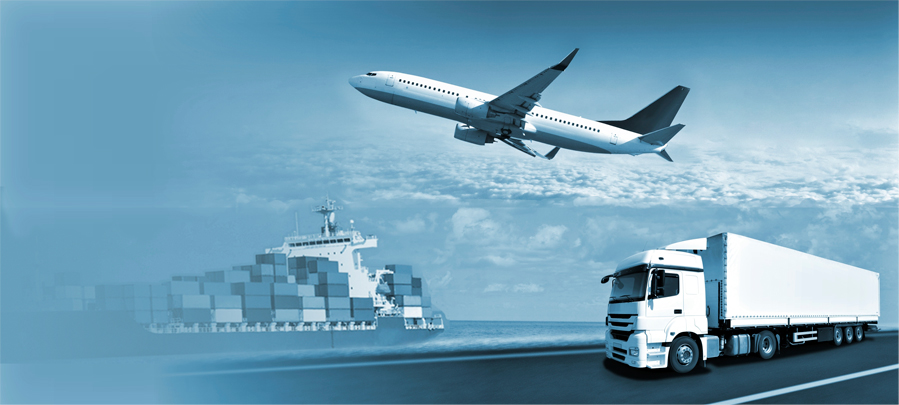 Are you considering using a freight forwarder for your business import and export needs? If you're unsure whether you need a freight forwarding company to help with the transportation of goods, take a look at our extensive guide below. We go into detail about what freight forwarding is, the different services available and the benefits to you.
At Seaspace International, we're experts in all things freight forwarding, so are perfectly placed to help your business with international freight.
Get in touch today to find out more about how we can help you with our freight forwarding services.
What is freight forwarding?
Freight forwarding is the transportation of goods from one destination to another. A freight forwarder is a specific company that undertakes this type of work and offers a range of services that ensure the smooth transportation and international shipping of your goods.
This involves speaking to key contacts at ports and organising the efficient and cost effective shipment of goods across the world. This can be a very time consuming and complicated task, so outsourcing to experts can really take the stress away from you.
What are freight forwarding services?
Many freight forwarders provide a wide range of shipping and freight services across the world. Typically they'll offer some or all of the following services:
Arranging transport for your goods – getting your goods from the warehouse to the necessary port for international shipping
Getting all documentation in order – this can include a Bill of Lading, import and export licences, letters of credit and certificates of origin
Booking sea freight or air freight services for your cargo
Arranging delivery of the goods to their final destination
Secure warehousing and storage facilities
Whilst you may not need all of these services, freight forwarding companies can provide a full supply chain service that ensures your goods and cargo are safely transported to the customer. As experts in the industry, freight forwarders tend to have key contacts across the world that make the shipping process a lot smoother and easier.
What are the benefits of using a freight forwarder?
Time efficient
With expert knowledge of processes and documentation needed for countries across the world, freight forwarders are able to quickly and easily arrange your goods transportation and shipment worldwide. This can be time consuming if trying to organise it yourself and if you have other business focuses, it can cause a lot of stress.
Outsourcing to a dedicated freight forwarding company like Seaspace International will allow you to focus on what really matters for your business and not worry about international trade, customs clearance or customs documentation.
Cost effective
Freight forwarders have close connections at ports all over the world and at shipping companies, which means they're able to effectively negotiate shipping costs for you. As well as this, their knowledge of customs clearance and shipping regulations means that you'll avoid delays or extra charges to your shipments, as your goods will all be compliant with the local rules and regulations.
Expert knowledge
Freight forwarders have a wealth of knowledge when it comes to importing and exporting goods worldwide and are always up to date on the changing landscape of the shipping industry. This gives you peace of mind that your goods are in safe hands and will arrive at their final destination in a timely and safe manner.
Full package of services
If you need help with all aspects of goods transportation, then a freight forwarder is the ideal solution. You can have your goods stored securely until they're ready to be shipped and then know that your shipment is being handled professionally throughout the whole process.
If you need help with only a few areas of the supply chain, then this is also available too. You can choose which areas you need help with, whether that be transport or customs clearance, and take the stress out of your hands.
One main point of contact
One of the most complicated parts of dealing with cargo shipments yourself is the number of people you need to speak to throughout the supply chain in order to arrange for the safe travel of your goods. When using a freight forwarder, you will only deal with one main point of contact, who will then speak to the relevant people to arrange your shipment.
How to find the right freight forwarder
Finding the right freight forwarder for your business can be a tough and lengthy decision, as it's a lot of responsibility to hand over to another company. In order to find the right company for your business, do you research and take your time to get to know different freight forwarders before making your final decision.
At Seaspace International, we provide free, no obligation quotes for all of our services. This means you can get in touch with us about our services and there will be no pressure from us to use us for your logistics needs.
We have over 30 years' experience working with companies of all sizes and in a wide range of industries, meaning we are likely to have experience in working with a business with similar needs to yours. We're also proud to hold many industry leading accreditations that solidify our high standards of excellent service. Our accreditations include: IASA, BIFA, IATA and AEO.
Get in touch
If you'd like to find out more about our freight forwarding services and how we can add value to your business, then get in touch today. You can contact us by calling 01293 554620 or emailing info@seaspace-int.com