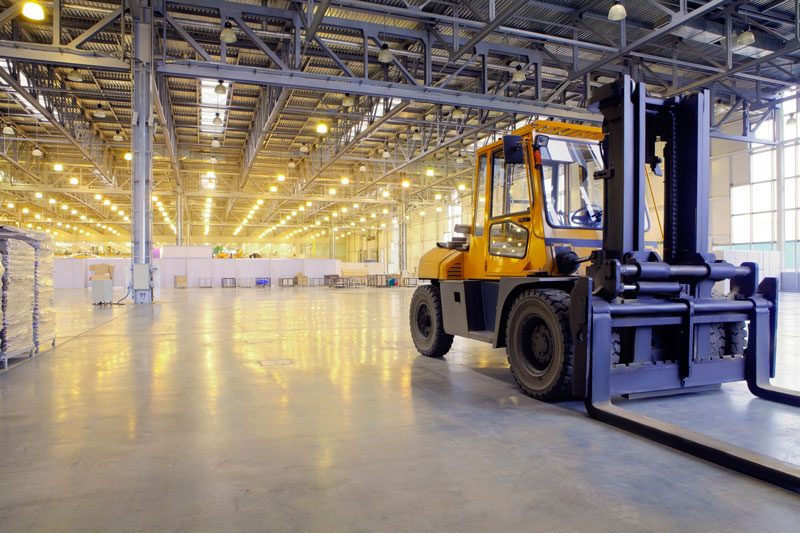 Logistics management is an important part of any supply chain, as a successful logistics plan ensures that the whole supply chain runs smoothly. This is not only beneficial to your business, but also ensures your customers are kept happy by receiving their goods in a timely and efficient manner.
Below, we have put together some of the top reasons as to why effective logistics management is so important to businesses, and how you can choose a trusted logistics provider.
If your business needs help with logistics management or supply chain management, get in touch with us today. We have over 30 years' experience in the freight forwarding industry and provide a range of different services and solutions.
What is logistics management?
Logistics management is an important part of the supply chain. Simply put, it refers to the total management and organisation of the movement of goods from A to B. Goods can be transported in any way necessary, such as by sea or air, and logistics management ensures this is all planned, organised and controlled to a high standard so the goods can travel safely and efficiently.
The advantages of good logistics
Improved efficiency and costs
One of the most important benefits of logistics management is that good logistics ensures you're running as efficiently and cost effectively as possible. This is because you're able to easily get an extensive insight and visibility into each area of the supply chain, allowing you to identify any ways that you can improve on your service. For example, this could be through transportation and shipping processes, or warehousing and storage, which gives you the opportunity to make your service more efficient and cost effective.
As well as this, providing a better and more efficient service to customers will ensure they stay loyal to your company, improving revenue through repeat orders and word of mouth recommendations to other customers.
A seamless supply chain
If you have a greater understanding of the logistics of your business and the full supply chain, this allows you to ensure that everything runs smoothly, from warehouse storage and distribution to transportation and final delivery of your goods to a customer.
Being able to keep a close eye on each individual element of your logistics management and supply chain will allow you to provide your customers a better service and make changes where needed to improve the overall experience.
Being organised is key to a successful supply chain, and logistics management allows you to effectively manage every point of the supply chain, providing you with a reliable and real-time insight into your operations and processes.
Increased customer satisfaction
Good logistics management ensures that every step of the supply chain is organised correctly, this means that the transportation of goods is quick and efficient to customers. Keeping customers happy with an excellent delivery of goods is extremely important to all businesses and ensuring your logistics reflects this good service is imperative.
As stated above, keeping customers happy will encourage repeat purchases and recommendations to other customers. Keeping your supply chain management in order will allow you to always provide your customers with the very best service.
Why choose Seaspace International?
At Seaspace International, we have worked with companies of all shapes and sizes in a range of industries to provide them with effective and efficient logistics management solutions. We're able to manage the whole process for you, taking the stress and time consuming tasks of keeping up to date with supply chains off your hands.
Our logistics services are expansive and we can help you with secure warehousing and storage, right up to the shipping of your goods, whether by sea or air freight, straight to your customer's door. Situated right next to Gatwick Airport and with three state-of-the-art warehouses, we're perfectly placed to help with your logistics and get your goods from A to B efficiently and securely.
We're also proud to hold many industry accreditations that demonstrate our commitment to a high quality service. These include:
IASA – International Air and Shipping Association: membership to this organisation is by invitation only and there is only one representing business per country. In order to join, there are a range of intensive due diligence tests and applications to pass. This gives you peace of mind that any business that is affiliated with IASA is performing to the highest standards and extremely reputable.
BIFA – British International Freight Association: all members of this association trade under a standard set of practices and trading conditions that ensure all processes are reputable, compliant and secure.
IATA – International Air Transport Association: achieved through rigorous training and examinations, being part of this association provides peace of mind that any air freight is being handled securely and correctly. It also means that any accredited company can handle hazardous and dangerous goods.
AEO – Authorised Economic Operator: an internationally recognised quality marker, affiliation with AEO ensures all customs procedures are compliant with regulations. Qualification is awarded by HM Revenue and Customs and proves that the holder adheres to all rules and regulations. Another benefit of a business being affiliated with AEO is the ability to negotiate MRAs (Mutual Recognition Agreements) which can provide customers with faster customs clearance and less interventions in supply chains when transporting goods.
Get in touch
If you'd like to find out more about our management of supply chains and logistics services, then get in touch with our expert and knowledgeable team for a free quote today.
You can either fill out our online form with your requirements, give us a call on 01293 554620 or email us at info@seaspace-int.com. We look forward to hearing from you.