There are many factors to consider when you are looking at logistics for your business. We have put together the below infographic with our four top considerations to help you understand the differences between Sea Freight and Air Freight and how to choose the right path for your business.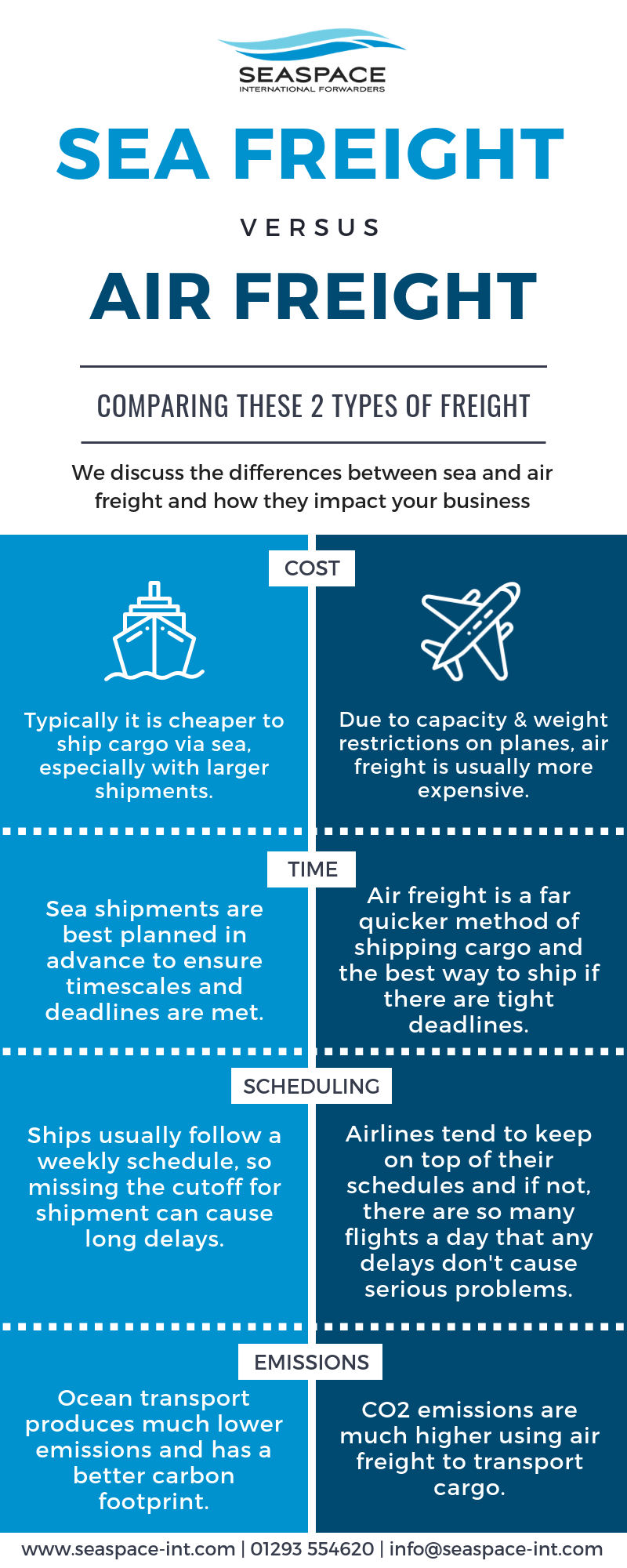 Transcript
Sea Freight Versus Air Freight
Comparing these two types of freight
We discuss the differences between sea and air freight and how they impact your business.
Cost
Sea Freight
Typically it is cheaper to ship cargo via sea, especially with larger shipments.
Air Freight
Due to capacity and weight restrictions on planes, air freight is usually more expensive.
Time
Sea Freight
Sea shipments are best planned in advance to ensure timescales and deadlines are met.
Air Freight
Air freight is a far quicker method of shipping cargo and the best way to ship if there are tight deadlines.
Scheduling
Sea Freight
Ships usually follow a weekly schedule, so missing the cutoff for shipment can cause long delays.
Air Freight
Airlines tend to keep on top of their schedules and if not, there are so many flights a day that any delays don't cause serious problems.
Emissions
Sea Freight
Ocean transport produces much lower emissions and has a better carbon footprint.
Air Freight
CO2 emissions are much higher using air freight to transport cargo.
www.seaspace-int.com | 01293 554620 | info@seaspace-int.com