With so much uncertainty surrounding the UK leaving the European Union, it can be difficult to plan for the future. However, there are a few steps that you can take to get as prepared as possible for Brexit. Take a look at our checklist below to help you ensure your business is ready.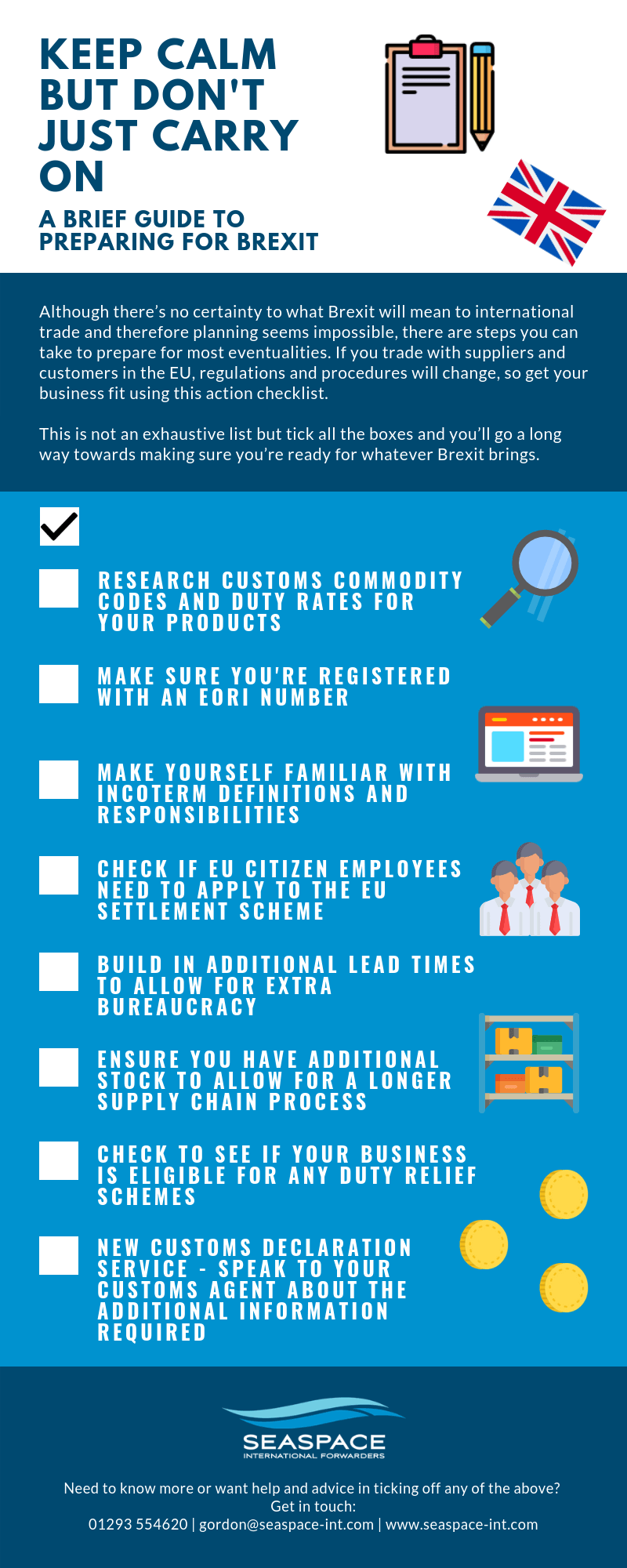 Transcript
Keep calm but don't just carry on
A brief guide to preparing for Brexit
Although there's no certainty to what Brexit will mean to international trade and therefore planning seems impossible, there are steps you can take to prepare for most eventualities. If you trade with suppliers and customers in the EU, regulations and procedures will change, so get your business fit using this action checklist.
This is not an exhaustive list but tick all the boxes and you'll go a long way towards making sure you're ready for whatever Brexit brings.
Research Customs commodity codes and Duty rates for your products
Make sure you're registered with an EORI number
Make sure you're familiar with INCOTERM definitions and responsibilities
Check if EU citizen employees need to apply to the EU Settlement Scheme
Build in additional lead times to allow for extra bureaucracy
Make sure you have additional stock to allow for a longer supply chain process
Check to see if your business is eligible for any Duty relief schemes
New Customs Declaration Service – talk to your Customs agent about the additional information required
Need to know more or want help and advice in ticking off any of the above? Get in touch:
01293 554620 | gordon@seaspace-int.com | www.seaspace-int.com