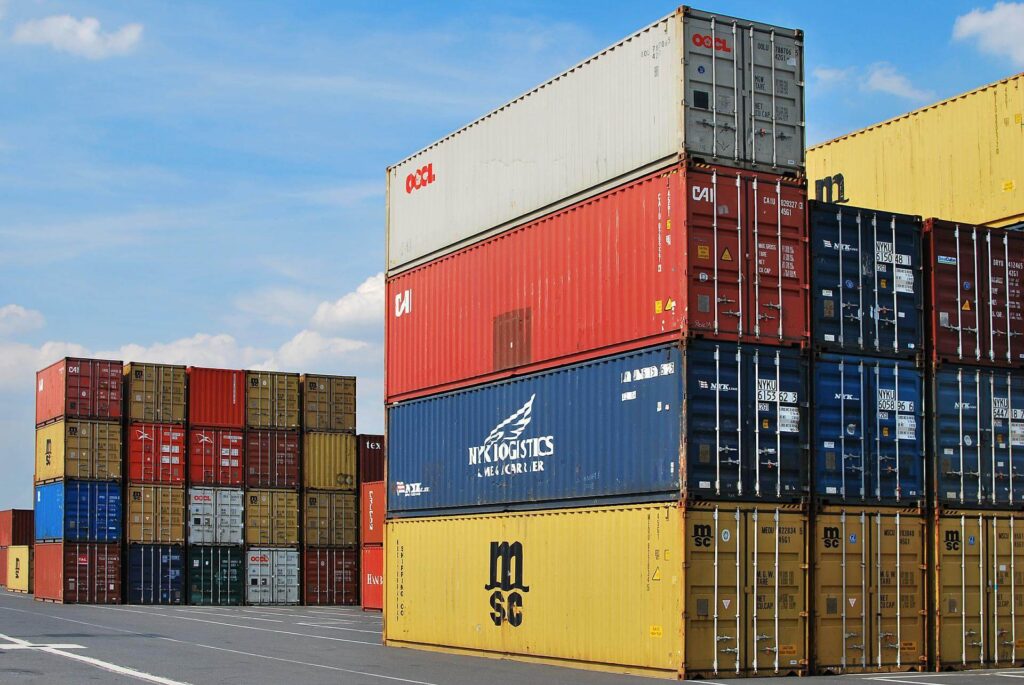 Once a very niche market, shipping container homes are becoming more and more common, increasingly innovative, and wildly more adventurous in their design. And it's little wonder why – they're often relatively inexpensive, highly versatile and potentially environmentally friendly building blocks that can be picked up and moved with relative ease.
We've scoured the globe, well… the internet, to bring you 10 of our favourite, most inspiring homes built using repurposed shipping containers. There are literally endless possibilities when it comes to building with shipping containers, and just because something is bigger doesn't necessarily make it better which is why we've included our favourite 'tiny container houses', or 'tiny homes' as well.
Out there shipping container homes
Grand Designs, County Derry, Ireland
Built by architect Patrick Bradley in 2014, on a beloved spot on his parents' farm in County Derry Ireland, this impressive self-build was featured on channel 4's Grand Designs. This container build uses several shipping containers, cleverly balanced on top of each other.
The build took inspiration from the surrounding farm buildings, utilising a mixed palette drawing from the natural aspects of the countryside and industrial elements of surrounding buildings.
Take the tour:
The Air Castle, Texas, USA
A stunning 1600 sq ft shipping container home designed and built by a father and son engineering team over the course of 2 years. The building comprises two vertically stacked containers, with a further two horizontal containers cantilevered to create living accommodation including two double bedrooms, a bathroom and a hot tub with views into the surrounding canopy. Perched above at a height of around 50ft is the crows nest which offers unspoiled views across the Texan landscape. The juxtaposition of the buildings' industrial exterior and farmhouse style interior make this a truly special piece of architecture.
Take the tour:
Starburst House, California, USA
You'd be hard pushed to find a more 'out there' design than this one! Situated at the entrance of the Joshua Tree National Park in California, Starburst house is a 2112 sq ft marvel of design and innovation – a true example of what can be achieved with a little imagination, and a considerable amount of money. The three bedrooms, three-bathroom property was the lovechild of London based architects Whittaker Studio, built for film producer Chris Hanley.
Check out this awesome drone footage:
Rosie's Home, Coromandel, New Zealand
Nestled within a staggeringly beautiful National Reserve on the Coromandel Peninsula in New Zealand is Rosie's Home, also known as Ahurewa Eco Resort. Occupying a plot of 23 acres and built from four shipping containers, the property was one of only 25 buildings granted sanctuary status on this protected land which spans some 1100 acres.
The property is completely off-grid and utilises solar power, rainwater collection and other eco-friendly utilities to essentially eradicate any carbon footprint. Floor to ceiling windows open onto breathtaking views across the canopies, and creature comforts like wood-burning stoves and a floor to ceiling library help to create a homely warmth within the modern looking build.
See the property here:
Farlain Container Cottage, Ontario, Canada
Built within arms reach of Farlains Lake in Ontario, Canada, Farlain Container Cottage was the creation of Northern Shield Development – their first attempt at a project of this kind! The build comprises 3 shipping containers which have been stacked and cantilevered around the main part of the building – a custom container – with the entire build connected by a bespoke steel structure.
Exposed steel throughout creates a modern and sleek feel, with large picture windows maximising natural light. The three bedroom, two bathroom property offers 1488 sq ft of living accommodation, as well 1488 sq ft of outdoor space – with rooftop spaces that can be instantly converted to decking and patio areas.
See the full tour:
Tiny shipping container homes
Unnamed, Las Vegas, USA
This tiny little property is a prime example of what can be achieved with regards to affordable shipping container homes. Costing just $39,000, and built within 6 weeks from start to finish the minimalist design makes good use of the limited 160 sq ft space with a living room that converts into a sleeping area, fully functioning kitchen, full bathroom and abundant storage.
Take a tour of the property:
Unnamed, Victoria, BC Canada
The first of what is now many projects for ex construction worker Adam Benning, this tiny house was designed to provide sustainable living accommodation on a small scale. The one bedroom, 8 x 40 ft container has an open plan living space of 320 sq ft and includes an enclosed garden, decking area and covered porch – all built within the garden of an existing property.
Watch the full tour:
Shipping container apartment block
Unnamed, Gothenburg, Sweden
This impressive looking piece of 5 storey piece architecture is actually one of three buildings, built in three separate phases to provide much needed student accommodation in the city of Gothenburg. The blocks comprise 162 apartments, each with 280 sq ft of living accommodation. The apartments themselves are modern, spacious and incredibly light due to the floor to ceiling windows positions at both ends of the space. Each apartment consists of a kitchen diner with built in appliances, a toilet / showroom and an interchangeable bedroom / living space.
Take a look at the tour:
Why choose a shipping container for your home
Some of the benefits of choosing to up-cycle old shipping containers into living accommodation include:
Price – shipping container homes can be built at a lower cost than that of a conventional build, and containers themselves often cost as little as £500 or £1000.
Versatility – because of their 'building block' nature, shipping container homes can be built to an almost endless array of design styles, and in some circumstances even broken down and rearranged.
Mobile – their modular nature means that as well as offering scope to be rearranged, shipping container homes also offer the potential to be relocated entirely.
Environmentally friendly – in circumstances where previously used containers are up-cycled to create container housing.
Durable – these containers were originally destined to spend a life at sea, and so have been designed to be incredibly durable, making them excellent building bricks.
Get a quote for freight services
Seaspace offer a variety of freight based services including:
To find out more about any of services please contact us on 01293 554620, or request a free, no obligation quote by completing our online contact form.