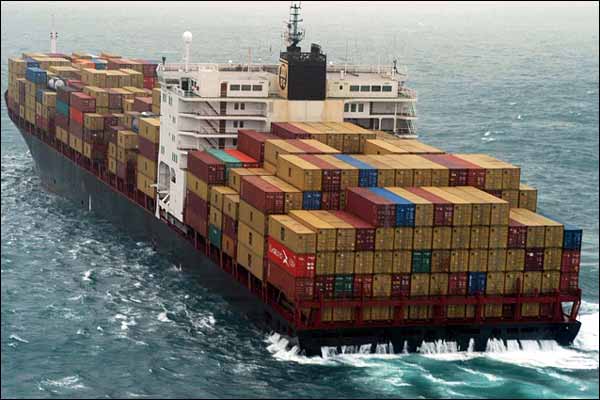 In 2007 the MSC Napoli floundered in the English Channel and eventually broke in two. During this incident a large number of containers were lost overboard. You may remember seeing news reports at the time showing people scavenging everything from nappies to motorbikes from English South Coast beaches as some of the containers washed ashore.
As a result of this, and other unfortunate incidents involving containerships, official investigations found, amongst other issues, that many containers weighed considerably more (and sometimes less) than the weights declared on their bills of lading. Such discrepancies can lead to problems in loading containers and keeping vessels stable whilst at sea. Consequently the International Maritime Organisation (IMO) introduced new rules under Safety of Life at Sea (SOLAS) international regulations. These are designed to address the issue of mis-declared container weights and are due to come into force on July 1st, 2016.
From this date all containers will have to have their gross mass (total weight) verified by means of two approved methods and the weight formally and properly declared on the bills of lading. Briefly, the two methods for verifying a container's weight will be (1) having the loaded container weighed at a suitable weigh-bridge or similar facility and a weight verification certificate issued, or (2) becoming a 'Verified Weigher' whereby, under officially approved and audited procedures the weight of each individual item loaded into a container is added to the weight of any pallets, bracing materials or lashings all of which is added to the tare weight of the container. An official declaration verifying the loaded container weight can then be put on the bills of lading.
Without an approved method, authorisation and certified declaration under the new regulations no container may be loaded onto a vessel. Mis-declared weights will result in penalties and inevitable delays and associated costs. This being the case it's vital that everyone who loads and ships containers gets in place procedures and authorisations before the deadline date of July 1st.
As with many well intentioned legislative measures, however, whilst the principle may be sound the practical application and implications have been ill thought out. In the UK it's The Maritime and Coastguard Agency that assumes responsibility for administering and policing these new regulations. They have drawn up, however, a very flimsy application procedure for anyone wishing to become a 'Verified Weigher' and do not yet have staff properly in place to process and audit applications! Furthermore, internationally it's apparent that some countries' authorities will apply the regulations differently from others. For example, it's reported that for containers loaded and sailing from India the authorities there will only accept method 1, a certified weight obtained by using a weigh-bridge, lifting equipment or scale capable of weighing a loaded container.
The new regulations and their practical application raise more questions than they answer. Who, for instance, will be legally liable for the declared weight when a container is loaded at a shippers' warehouse but it's the freight forwarder who raises the bill of lading with the shipping line? What happens if there's a disputed disparity between the declared weight and a check-weight obtained by the shipping line? If the shipping lines' are going to weigh every container to check their weight, why don't they simply offer this a service at the point of receipt and allow bills of lading to be raised or amended at that time? Furthermore, if they're going to perform this check with every container, will this lead to delays and backlogs at ports? If method 1 is to be favoured or enforced, are there sufficient facilities to cope with demand? There certainly aren't in the UK!
Despite all the as yet unresolved mysteries and confusions thrown up by these regulations it's clear that action needs to be taken so that every shipper and freight forwarder is in the best position possible to adhere to them later this year. At Seaspace International we have already submitted our application to become a "Verified Weigher". As an export shipper you'll need to ensure that either you or your distribution and loading warehouse have the facilities, procedures and authorisation in place. Conversely, as an importer you'll want to check that your supplier, their factory or warehouse, also has the facilities, procedures and authorisations to allow your loaded containers to make their booked sailings.
For more information and guidance on how these new regulations impact on your business and how to apply for authorisation to be a "Verified Weigher", please contact Gordon Humphrey Gordon@seaspace-int.com or Tel: 01293 554620