For years at Seaspace we have been offering a premium warehousing and order fulfillment facility, based at our headquarters in Gatwick. Here we handle stock holdings, inventory management, and order fulfilment, as well as our specialist pick and pack division where we provide excellent packing execution.
As we constantly aim to improve our services, we have recently acquired a new pallet racking system to increase our capabilities in our warehouse.
Here, we discuss how a growing demand for our stock management led to our new investment:
Growing demand
There has been a continuous growing demand for our stock management and order fulfillment services and due to this we have had to increase our storage capabilities.
We believe this to be a result of our reliable reputation in the freight industry, and our competitive prices.
The solution
To be able to meet these demands we have installed a new pallet racking system in our warehouse which accommodates an additional 250 pallets, without encroaching on operational floor space.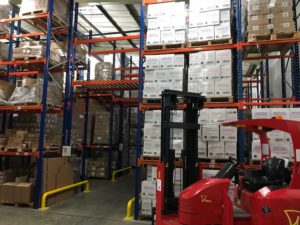 By switching to narrow aisles, extended racking runs, and by incorporating a racking tunnel, additional capacity has been achieved without reducing valuable ground level workspace.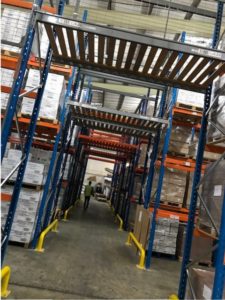 This refit programme took place over one week and has provided an instant solution. Immediately, efficiency has increased in the warehouse meaning we can continue to grow our stock management and order fulfillment services.
Gordon Humphrey, Managing Director states, "The recent refit in our warehouse went smoothly and is already working for us to ensure we can meet demand and welcome new clients.
By making better use of our space, we've been able to improve our services and secure a more efficient process for the future".
If you are looking for pick and pack services with speedy service delivered by an experienced team, call us today to talk about how Seaspace can help you.