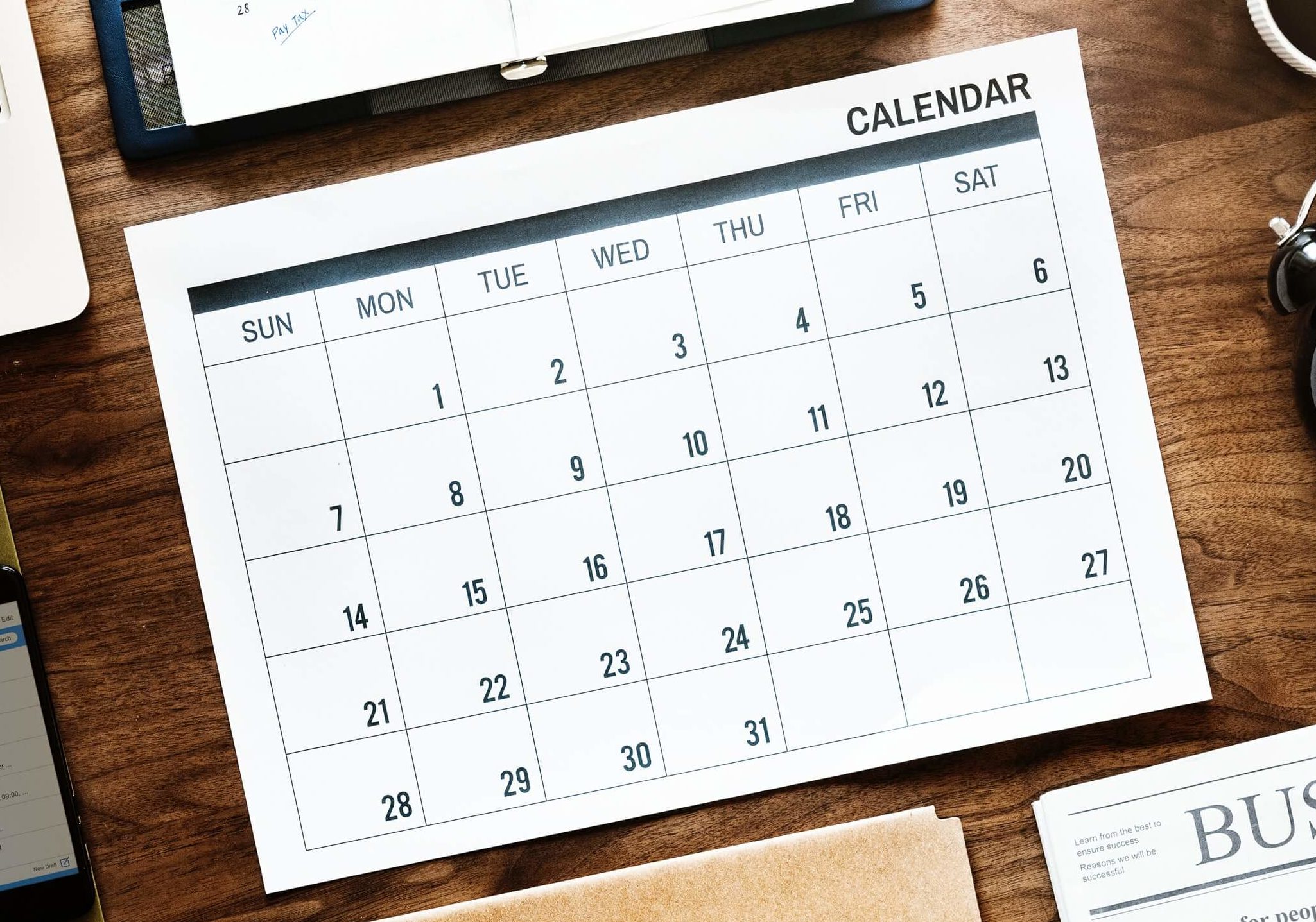 With 2018 coming to a close and 2019 rapidly approaching, you should be well underway with planning your strategy for the next year. Whether you have your plan in place, or have a few tweaks to make, there are some key dates in the logistics calendar that could cause issues with your plan.
These extra special dates mean there could be extended lead times to your goods shipping so you need to make sure you have taken these into account when planning for the year ahead.
Take a look through our list of dates that could have an effect on your logistics plans in 2019:
14th February – Valentine's Day
With millions of pounds spent every year on Valentine's Day, this is a key date for logistics companies. The weeks leading up to Valentine's Day are spent shipping fresh flowers, boxes of chocolates and a range of other gifts to surprise loved ones.
With this increased demand for deliveries and strict timelines on getting stock into stores, this is a very busy time of year. If you are exporting goods, you should plan well ahead to get products on the shelves in good time. Just like Christmas, people shop ahead of the date.
29th March – Brexit day for the UK
29th March 2019 marks two years since Article 50 was triggered, meaning this is the date that the UK must leave the European Union, with or without a deal.
As there is a lot of uncertainty surrounding what is going to happen once the UK leave the EU, this is likely to cause fluctuations in the UK economy during this period. As a result, ensure you're kept informed of the latest Brexit news.
31st March – British Summer Time starts
Being one of the few countries whose clocks change twice a year, this can be confusing for other countries when shipping goods. This is due to time differences between different countries and time scheduling of deliveries, as sometimes this isn't taken into account and causes issues at ports.
21st April – Easter
As previously mentioned, due to the increased demand in stock, namely Easter eggs, this makes Easter a very busy time of year for freight forwarding. Make sure you are planning months in advance to ensure your stock is with you on time.
19th to 22nd May – IASA General Assembly
IASA, International Air and Shipping Association, are holding their General Assembly in Azerbaijan. The General Assembly brings together all of the attending members of IASA to discuss local knowledge from different regions and key insights into the world market.
27th Oct – End of British Summer Time
As discussed above, the clocks going backwards can cause issues in the logistics industry, due to it being a worldwide industry that relies on timescales.
25th December – Christmas
Christmas is the busiest time of the year in the logistics calendar. If you need seasonal goods in stock in time for Christmas, you need to be planning months ahead of time to ensure there is no delay in getting stock on the shelves.
Bank holidays
Bank holidays make things a little bit difficult when it comes to shipping. Usually this means a lot of closures or reduced hours on these days and these need to be accounted for when planning your shipping and stock management.
Bank holidays for 2019 are listed below:
1st January – New Year's Day
19th April – Good Friday
22nd April – Easter Monday
6th May – Early May bank holiday
27th May – Spring bank holiday
26th August – Summer bank holiday
25th December – Christmas Day
26th December – Boxing Day
Get your logistics sorted
If you need help and advice with logistics for your business, we have over 25 years' experience and have an expert knowledge of all things freight. For more information of our skills, please view our accreditations.
Get in touch on 01293 554620 if you would like to speak to one of the team about how we can help your business.