In just four weeks time Toby Fifield one of Seaspace International's Operations team will embark on a big charity challenge, cycling 500 kilometres from Vietnam to Cambodia in a bid to raise money for Macmillan Cancer Support, a charity dedicated to providing practical, medical and financial support to those effected by Cancer.
Toby will be peddling the distance with his Dad Tim, who together are both excited and nervous about what potentially lays ahead. "This should be a real challenge, but something I can't wait to get started," Toby explains, "we've both been training hard and putting the hours in, so I think we will be as well prepared as we can be!"
Macmillan is a charity that has become very important to Toby. After losing his Grandmother to Cancer at a young age he subsequently learnt that she achieved outstanding care from Macmillan, making her last months comfortable and bearable for all of the family.
"Sadly I lost my Grandmother to Cancer in 1998 when I was just 8 years of age, but despite being very young I remember her very fondly as a funny lady who loved making things and taking me and my sister out." He says. "To be able to raise money for this Charity is real privilege and I'm looking forward to giving something back. I know times are tight but even the smallest donation will really help me achieve my goal."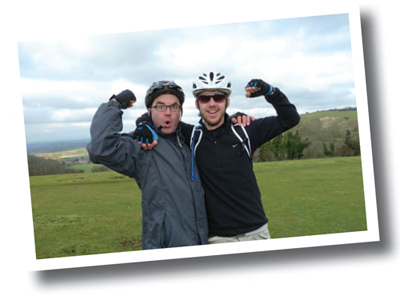 To support Toby, you can donate via
his 'Just Giving' web page at:
www.justgiving.com/Toby-Fifield