With July's freight rate increases hitting hard on imports from China, it might be time to rethink your freight forwarding strategy. This is where we come in.
Our new Freight Rate Calculator allows YOU to get INSTANT freight rate quotes out of various ports in China.
Simply select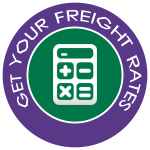 your origin port, input your cbm for LCL shipments, or the number of containers for FCL shipments and let the calculator do the rest.
If you want to see rates from one of the many other ports in China served by Seaspace International, let us know and we'll add a tab to the calculator, just for you.