Britain's pre-eminent port will open a new deepwater terminal today capable of receiving the world's biggest vessels and increasing trade through Felixstowe by 50 per cent.
"The opening of these berths is essential," said David Gledhill, the chief executive of Hutchinson Ports UK, the new owner of the Suffolk gateway. "The new deepwater terminal is essential to Britain so we are not reduced to a second division of ports in Europe."
Hutchinson is part of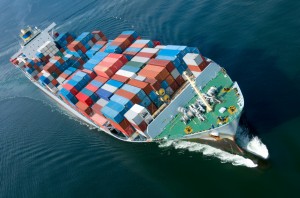 the global trading empire of Li Ka-shing, the Hong Kong tycoon who owns large parts of corporate Britain, including utilities and retail and property interests.
Within two years the shipping lanes of the world will come to be dominated by the latest class of supervessels, which are a quarter of a mile long and capable of packing 24 containers across the breadth of the ship.
Mr Gledhill said "If we do not have these berths, then these ships will go to Rotterdam or Bremerhaven, unload and the containers will come to Felixstowe in smaller ships.
"That would put up the price of imports and make it harder for our exporters to access world markets."
The deepwater terminal adds two more berths – the eighth and the ninth – to Felixstowe at a cost of £300 million. Hutchinson will take on 700 workers, in addition to the 3,500 it already employs at the port. It will mean a total of 1,500 more jobs across the whole facility and estimates indicate that as many as another 3,000 jobs will be created in the local Suffolk community by Felixstowe's expansion.
The new berths are part of a £1 billion investment by Hutchinson at Felixstowe and across the Haven Gateway at the mouth of the Orwell and Stour rivers at its Essex port of Harwich. In time Felixstowe will add another deepwater berth, which the port says will increase its capacity to £90 billion of trade each year, up from the £80 billion that is now expected with the opening of the berths today, and an increase from the existing levels of about £60 billion.
It is claimed that Felixstowe accounts for £6.9 billion of British GDP and brings in £2.3 billion to the Treasury.
Felixstowe, which accounts for 40 per cent of the container Traffic coming into Britain, is now constructing what will be the longest rail freight terminal in the country. At present the port forwards 26 per cent of its goods by rail on 56 train movements per day – 28 in and 28 out. It aims to increase that to 80 train movements per day and to raise capacity by using 30-wagon trains rather than 22 or 24-wagon trains. "If the rail terminal were a port," Mr Gledhill said, "it would by itself be Britain's third-largest port."
Phillip Hammond, the Transport Secretary, has identified Britain's ports as a key industry to attract foreign private investment.
Mr Gledhill said: "As an island nation, a huge proportion of the goods on the high street are imported in containers and more came through the Port of Felixstowe than anywhere else. We are amongst the top five ports in Europe and aim to stay that way."
Article taken from The Times Newspaper
Written by: Robert Lea – Industrial Editor
Published: 28/09/11