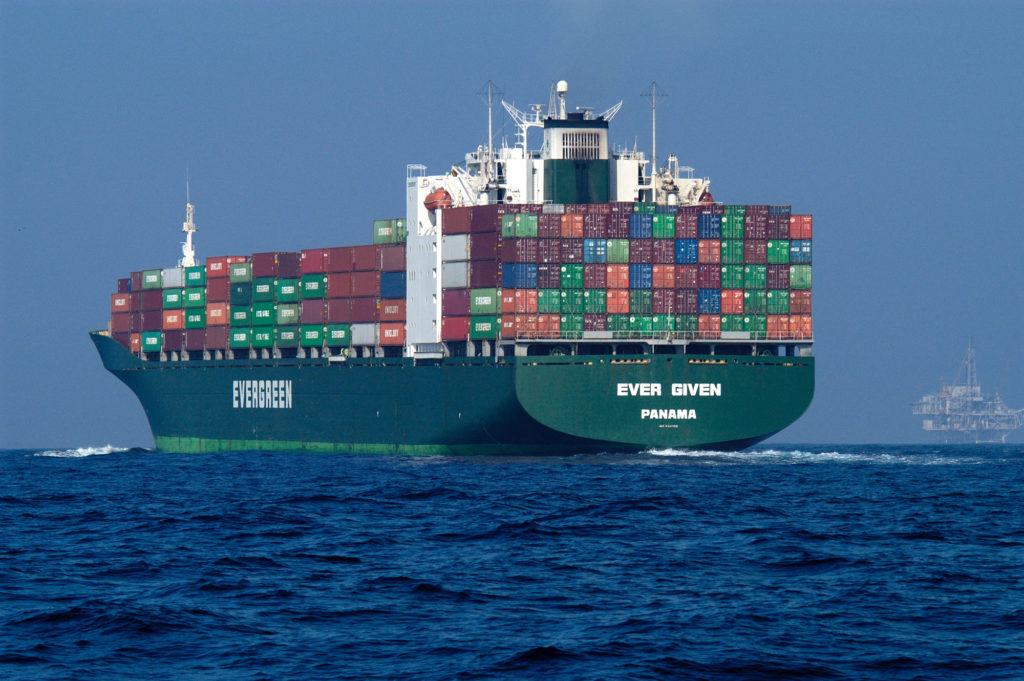 Our blog this month brings you three shipping and freight stories which caught our attention in the news. In the first, sharks and whales help shipping vessels become more environmentally friendly. We also look at the expansion of the Port of Liverpool with Liverpool2 catering for large container vessels, and what should the shipping industry do after the Maersk cyber-attack?
Protecting freight ships with sharks
Protecting the planet is a hot topic which is constantly in the news headlines. It has recently featured in shipping news as sharks and whales could save the freight industry millions by stopping hull fouling. A study has been carried out to understand how the skin of these animals sloughs off the biofilm which sticks to shipping vessels and has to be removed manually.
Portsmouth's School of Biological Sciences specialises in environmentally friendly anti-fouling coatings. These coatings based on the studies of sharks and whales, stop marine growth on ship hulls by mimicking the animals' natural systems. Dr Salta, a Senior Lecturer in Environmental Microbiology is now presenting her work on this topic at a number of events worldwide.
Developing the docks at Liverpool2
Work has now started on Phase 2 at Liverpool2 at the Port of Liverpool. This £400 million container terminal opened last year and is a deep water facility for the world's largest container vessels. Currently at Liverpool2 there are five ship to shore cranes and 12 cantilever rail mounted gantry cranes. The development of the docks will add another three ship to shore cranes and 10 more cantilever rail mounted gantry cranes as well as expanding the terminal and adding new technology.
Peel Ports who own the Port of Liverpool believe moving ocean freight deliveries for the North of England from South East ports to Liverpool2 will save the UK £400 million a year and reduce inland freight mileage by 200 million miles by 2020.
The chief executive of Peel Ports, Mark Whitworth said, "This is an important step in the development of Liverpool2 and reflects our confidence and our long term commitment to positioning the North of England as a competitive route to international markets and a major port for global trade."
Cybersecurity and the shipping industry
With cyber-attacks becoming more prevalent across the globe and Maersk suffering from a virus attack in June which impacted its software systems, cybersecurity is a concern for all businesses in the shipping industry. More and more processes are now automated and IT based leaving them vulnerable to cyber attacks.
The shipping industry is very good at addressing risks; working groups and regulations have previously been put in place to deal with piracy threats, dangerous cargo risks, navigation issues, anti-terrorism procedures and more. Cybersecurity needs to be addressed in the same way with contingency plans established and ready for action should an attack take place. IT providers need to review their systems and ensure they are protected, resilient and constantly maintained.
In the event of an attack, co-operation between all parties is key to successfully managing the situation. Carriers, ports and other providers need to liaise to ensure matters run smoothly and the risk is managed. The threat of cyber-attacks is a continued one with viruses becoming ever more complex and the shipping industry must ensure it is robust enough to withstand or manage an attack.
To discuss any of the issues raised by these news stories or to discover the added value of using a global freight forwarder, please contact us.